The House Benghazi Select Committee plans to issue a letter tomorrow "setting out a reasonable path forward" for former Secretary of State Hillary Clinton to testify. In a statement issued today, Committee Chairman Trey Gowdy (R-SC) indicated the committee expects to arrange multiple "appearances" for Clinton.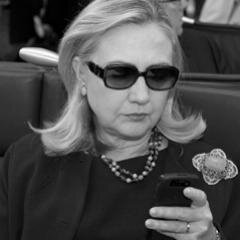 [quote]During the appearances, Clinton will be asked to address "both Benghazi as well as congressional efforts to ensure the public record is complete with respect to her tenure as Secretary of State," said Gowdy.[/quote]
Also revealed today: the committee says it received a letter from Clinton attorney David Kendall asserting that Clinton has (in the committee's words) "answered all questions surrounding the unusual email arrangement she had with herself."
Gowdy said he disagrees with that assertion.
"The press conference held by former Secretary Clinton and the subsequent efforts at clarifying her remarks served to create more questions than answers. I also would note that if the Committee had called former Secretary Clinton when Democrats and her attorney first encouraged us to, the committee would not have had possession of the 300 emails we now have or known about her exclusive use of a personal server and email account to conduct official business," said Gowdy in a statement.
Clinton has indicated in the past that she would agree to appear before the committee. First, the committee says, it must receive all relevant documents so that it can be fully briefed on information necessary to conduct a thorough questioning. To date, the committee is still awaiting thousands of pages of records. Additionally, it has been revealed that Clinton deleted many records from her time as secretary of state. The records were located on a personal server she used.
Clinton claims that she only deleted non-business related email and turned over everything else.