(Not really. It's Hillary Clinton who is targeted...)
The following is a news opinion and analysis
I call it the "Substitution Game" in my book Stonewalled. It refers to how the news media sometimes disparately treats comparable news, depending on the subject and how the news outlet or reporter feels about it.
According to the New York Times, "Two inspectors general have asked the Justice Department to open a criminal investigation into whether sensitive government information was mishandled in connection with the personal email account Hillary Rodham Clinton used as secretary of state, senior government officials said Thursday."
That's a serious matter for anyone-- but especially for a candidate seeking the nation's highest elected office. And certainly the New York Times--after being provided the information by unnamed "senior government officials" in the Obama administration--is giving the story its due.
Substitution Game.
How would many others in the news media treat the same story if a few names were changed? For example, these hypotheticals:
"Inspectors General request criminal probe surrounding Ted Cruz's handling of sensitive government information."
"Criminal probe requested into Bernie Sanders' use of personal email account for official government business."
"Two Inspectors General suspect criminal wrongdoing involving sensitive government information and Donald Trump's personal email account."
"Jeb Bush's personal email account the subject of Inspectors General request for criminal probe."
Based on experience, my assessment is that many would be declaring the candidacy of the above-mentioned politicians dead in the water. There wouldn't even be a question. Some in the news media would repeat it over and over and over until the candidate dropped out under the insurmountable weight of the foregone conclusion.
This is not to say that would or wouldn't be the appropriate way to go about the story; it's simply my way of raising the question as to whether Clinton's circumstances will be treated the same way by the same actors. Will the ones who headlined Trump's disparaging statements about John McCain and declared it to be the death knell to his candidacy lead their discussions and publications with the Clinton news day after day, predicting that she is no longer a viable candidate? Perhaps. Perhaps not.
Will the news media revisit their nearly universal decision to ignore or disparage former Clinton Deputy Assistant Secretary Raymond Maxwell, who told me last September that he witnessed a Benghazi document scrubbing operation in the State Department basement apparently overseen by top Clinton officials? Does anyone care that nobody from the State Department, FBI, Inspector General or any other police body even bothered to call Maxwell to try to investigate the extremely serious nature of what he reported?
Read the Raymond Maxwell story here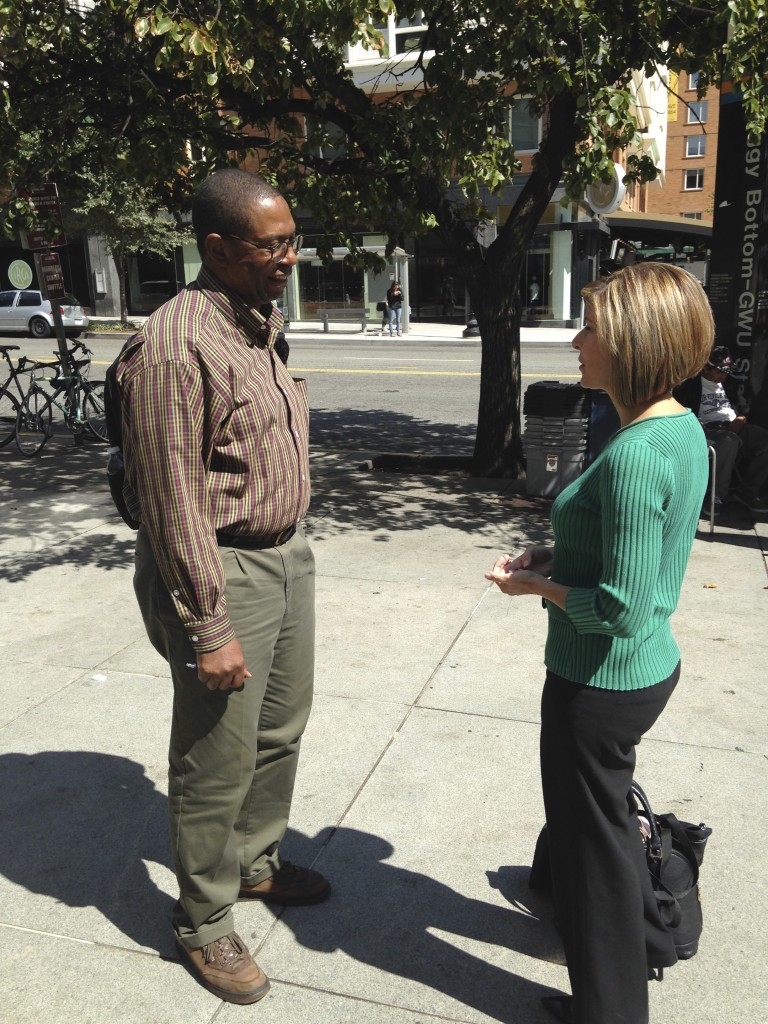 Interestingly, most in the news media declared the reports of Clinton's behavior a non-story...until the New York Times began breaking news on it some months ago. It's an example of the news media's sometimes-pack-mentality that tends to follow the editorial lead of the Times and the Washington Post.
(According to the Times, a spokesman for Mrs. Clinton's campaign released a statement on Twitter: "Any released emails deemed classified by the administration have been done so after the fact, and not at the time they were transmitted.")
The New York Times article on Clinton continues:
"The Justice Department has not decided if it will open an investigation, senior officials said."
Substitution Game.
What would be the reaction of some in the news media if a few circumstances were changed? For example, these hypotheticals:
"The Bush Justice Department has not decided if it will open an investigation into Dick Cheney's handling of classified material on a personal email account."
In my view, based on experience, some in the news media would be expressing great outrage over the Republican Justice Department's supposed indecision on "obvious mischief by a top Republican."
Lastly, the Times reported:
"The inspectors general also criticized the State Department for its handling of sensitive information."
Substitution Game.
Considering all of the critical, sensitive information that the State Department deals with on an hourly basis, this is an extremely serious finding. Will some in the news media treat this with the same sense of outrage as they might have if it were the Reagan State Department?
Defense of all; not one
For those who believe this discussion is a defense of or attack on a particular candidate, they misconstrue... much as some misconstrued this Fact Check of the Washington Post's statement on Trump's criticism of McCain. The point is to defend expectations that the news media treat people similarly under similar circumstances: whether its people they do or don't like. Whether it's Clinton or Trump or you or me.
Even as we may criticize somebody like Donald Trump for his statements, we are obliged to characterize what he said accurately rather than adding a word he didn't use in a particular sentence. One can argue that Trump's actual statements about McCain weren't much better than the incorrect one that the Post attributed to him in their lead sentence--but that's a different discussion than this one focusing on media reporting.
It isn't always easy for us as reporters to divorce ourselves from our personal thoughts and opinions when reporting the news. But when we are able to accurately characterize even those issues and people about which we have strong feelings, it can be among most important public services we commit.