If some in the general public were outraged, so were some in the FBI.
This week, FBI Director James Comey testified that Hillary Clinton and her aides had compromised classified information in an extremely careless fashion, exposed it to hostile adversaries, violated public records law, destroyed public documents (some permanently, so that they cannot be forensically recovered) and that Clinton made repeated false statements in public about her actions. But, he concluded, no charges should be filed. Clinton apparently told the FBI she didn't understand classified markings and all the technology at issue, and that she didn't know she was doing anything wrong. And the FBI takes her at her word.
Comey is well-respected by politicians in both political parties and by many within his own ranks. But there is new dissent after his Clinton decision, which some FBI insiders found baffling and contrary to normal practices.
[quote]"Many people at the FBI are outraged, but cannot speak out," one insider told me.[/quote]
Here are some of the observations by FBI professionals who wish to remain anonymous because their opinions could affect their job prospects:
Why wasn't Clinton's interview recorded? On May 22, 2014 the Justice Department announced a substantial change in policy "creating a presumption that FBI...agents will electronically record," expressing a preference for video recordings over audio. "It appears to me they made a deal not to record," says one observer, which flies in the face of the idea that Clinton was treated like anybody else.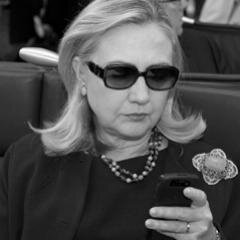 Typically it's the U.S. Attorney's office, not FBI agents, deciding whether charges will be filed. "Director Comey seems to have taken on responsibilities far beyond the FBI's purview--he assumed the duties of the Agent, US Attorney and Grand Jury."
"It appears no Grand Jury was empaneled for this investigation," says an insider. "This is absurd, Grand Juries are used in nearly all criminal investigations" and that's where the decision is made as to whether the standard for charges has been met. (Attkisson Note: I have no information on whether or not a Grand Jury was empaneled)
A two-day turnaround between the interview with the target and a decision not to prosecute is "unheard of." "Even in the most straightforward of cases, the time span between a target interview and prosecution opinion takes weeks, not days. If a good interview were conducted [with Clinton] on Saturday, there would have been leads or other new pieces of information to verify or investigate prior to any conclusion to the case."
During his Congressional testimony, Comey indicated he didn't look into Clinton's false statements. He said he needed an additional "referral" or formal request for the FBI to investigate whether she committed perjury under oath to Congress. "This makes no sense," said a career agent. "It is normal practice that if you came upon evidence of a crime different than the one you were originally investigating, it was fair game."
The Director commented that it wouldn't be fair to charge Clinton for her reckless behavior because no one else had ever been charged by the standard before. "I am not aware of any investigation where a government official went to such extreme measures to comb through the government records," said a career FBI professional.
Read FBI Director Comey's statement on Hillary Clinton case