The following information is compiled from allegations contained in news reports and in public interviews by current and former law enforcement officials. All of those involved have denied any wrongdoing.[hr]
The FBI reportedly has 4 active probes related to the Clintons. Here's how they dovetail.[hr]
1. Clinton Foundation: Four FBI field offices-- New York, Los Angeles, Little Rock and Washington DC-- have been involved in a lengthy probe of the Clinton Foundation charity. "Pay to play" allegations include the charity soliciting donations from corporations and foreign countries in exchange for access and policy considerations from then-Secretary of State Hillary Clinton, which she denies. Emails published this month by Wikileaks reflect consternation among various Clinton allies about the possible appearance of conflicts of interests. Chelsea, the Clintons' daughter, worried about blurred lines between the charity and the for profit business of one of her father's aides. In emails, the aide, Douglas Band, discussed how he'd arranged millions of dollars in income for Bill Clinton from foundation donors. He referred to the arrangement as "Bill Clinton, Inc." Chelsea pleaded with her parents' confidants to help get the charity's house in order, and she enlisted outside lawyers to look at the foundation's business practices. Emails indicate some interviewees told a team auditing the Foundation that donors "may have an expectation of quid pro quo benefits in return for gift[s]." Various FBI and Department of Justice officials have clashed over whether the probe into the charity is worthwhile. In February, senior Justice Department officials reportedly refused to authorize subpoenas, formal witness interviews or a grand jury in the case, believing the evidence was not compelling. In September, FBI investigators on the Clinton Foundation case asked to see the Hillary Clinton emails, but prosecutors reportedly denied them permission.
2. Anthony Weiner sexting: Weiner is the ex-Congressman who resigned in 2011 amid a sexting scandal. He's married to top Hillary Clinton aide Huma Abedin. He withdrew from the race for New York mayor in 2013 amid another sexting scandal. And in August this year, he was caught allegedly sexting women again, sometimes with his infant son shown in photos. Abedin announced her separation from Weiner after the latest revelations. The FBI began a probe into whether Weiner had traded sexually explicit texts with a minor, and in the process of examining his computers, investigators ran across evidence of Abedin emails sent to and from Clinton's insecure private server(s), which the FBI had previously investigated. The FBI Clinton email team met with the FBI Weiner team and they agreed the newly-discovered material was potentially relevant. FBI Director James Comey notified Congress on Friday.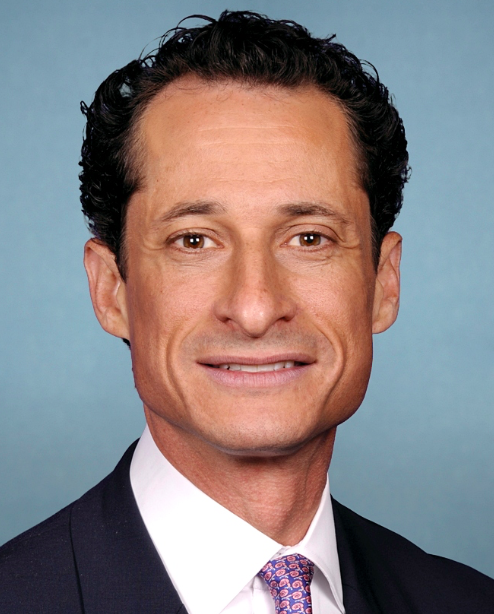 3. Hillary Clinton email: In July, FBI Director Comey said that Hillary Clinton had been "grossly negligent" in the mishandling of classified emails on private servers as secretary of state, but that there was no basis under which to charge her with a crime. However, the revelations of new Abedin emails that could be relevant to the investigation have returned the status of the case to "open."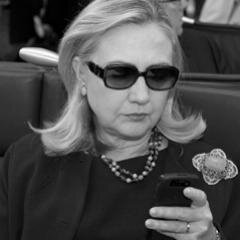 Read Devlin Barrett's article in the Wall Street Journal
4. Virginia Governor Terry McAuliffe: Longtime Clinton ally, former Clinton Foundation board member, and former head of the Democratic National Committee, McAuliffe is also said to be under FBI investigation (led by the Washington Field Office). His lawyer has reportedly said the FBI probe is focused on whether McAuliffe failed to register as an agent of a foreign entity. There are also reports that the FBI is looking into six figures in campaign contributions from a Chinese businessman who also pledged $2 million to the Clinton Foundation while the donor was a member of China's government, the National People's Congress. Foreigners are prohibited from making political contributions in the U.S., but can donate personally if they have a green card, which the donor reportedly has.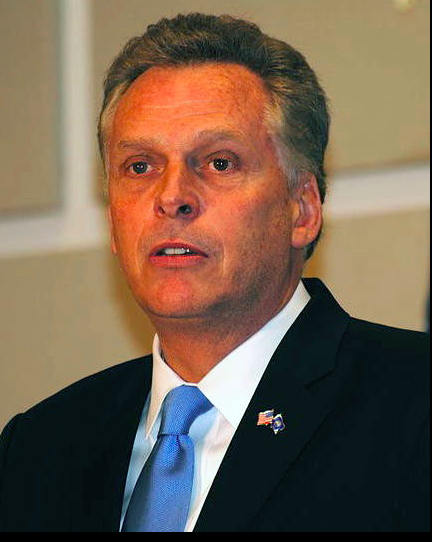 There are also questions surrounding McAuliffe's campaign donations to the wife of a top FBI official, Andrew McCabe, as these various probes have moved forward. The Wall Street Journal reports that McAuliffe's political action committee gave McCabe's wife, Jill, $467,500 in late 2015 for her state senate race (which she lost). The FBI's McCabe has reportedly been triaging for the two teams investigating the Weiner-Abedin email and the Clinton Foundation probes where they intersect. One official told the Wall Street Journal that on August 12, a senior Justice Department official called McCabe to express displeasure at learning New York FBI agents were still on the Clinton Foundation case. "Are you telling me that I need to shut down a validly predicated investigation," McCabe reportedly asked. "Of course not," reportedly answered the official, after a pause.
McCabe reportedly recused himself from a separate McAuliffe matter due to McCabe's wife's political contributions from McAuliffe, according to the Wall Street Journal. The McCabes and McAuliffe have denied any conflicts of interest or other wrongdoing.
[hr]
Preorder The Smear
Watch Full Measure on TV Sundays and replays online anytime