You already know how the U.S. press is reporting on the Donald Trump victory. How is it being reported in the Russian media? This week on Full Measure, we send Scott Thuman to Moscow to find out. He takes a look at the state run RT news organization, as well as independent news efforts in the former Soviet Union. What do ordinary Russians really think of our political developments?
We'll also take a look at Obamacare, past, present and future. How did we get here, with the nation's health care system on the brink of failure? The task of fixing it or replacing it looms large and there's little agreement on exactly how to do it.
And why should you be concerned about China's economic and military actions? Economist Peter Morici breaks it down in terms we can all understand.
Thanks for making us so successful in our Season Two of Full Measure!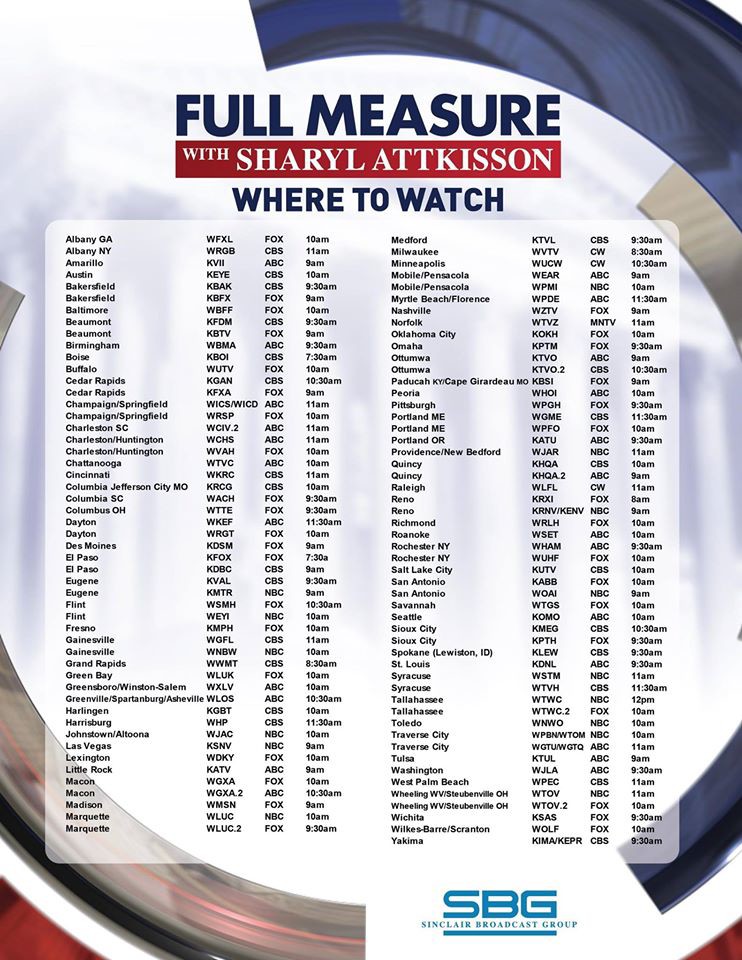 [hr]Preorder "The Smear," the sequel to my NYT bestseller "Stonewalled." #FakeNews #Propaganda #Astroturf