The following is a news commentary and analysis.[hr]
At a hearing today, Rep. Joe Donnelly (D-Indiana) today said it was "astounding" that anyone would question the credibility of our intelligence agencies.
That comment defies the factual record.
It's not that Americans don't appreciate our many honest, hardworking intelligence professionals. But there are concrete examples of false information promulgated by some U.S.intelligence officials under Democrat and Republican administrations. That's why it would be imprudent to blindly accept, without question, everything our intelligence officials say or, for that matter, everything any government claims.
[button link="https://sattkisson.wpengine.com/eight-facts-on-the-russian-hacks/" style="info" color="silver"]Read: 8 Facts on the Russian Hacks[/button]
In fact, one need look no farther than a lead witness at today's hearing on Russian election hacking: Director of National Intelligence James Clapper. In June 2013, Clapper provided false testimony to Congress denying existence of a National Security Agency (NSA) secret, massive data collection program.
Sen.Ron Wyden (D-Oregon): "Does the NSA collect any type of data at all on millions of hundreds of millions of Americans?"
Director of National Intelligence James Clapper: "No sir."
Clapper's testimony was proven false by subsequent revelations from NSA whistleblower Edward Snowden. Snowden's documents exposed shocking government programs that amounted to spying on massive numbers of U.S. citizens without warrants. Sen. Ron Wyden, a Democrat from Oregon, said it wasn't the only instance of Obama intelligence officials providing false information. He referred to separate comments from NSA head Keith Alexander.
Sen. Wyden: "They chose to make these statements in public that weren't accurate."
Read Politifact on Clapper's 2013 False Testimony
There has also been a concerted, political effort to blame the Russians for Trump's victory. In fact, as I wrote in 8 Facts on the "Russian Hacks", to prove that the DNC hack or leak (whoever committed it) helped Trump win, one would have to know that tens of thousands of Trump voters were planning to vote for Clinton but changed their mind based solely on the WikiLeaks emails; that the emails somehow managed to only affect the electoral vote but not the popular vote (which Clinton won); and that they somehow selectively swayed voters in key swing states, but not voters in states where Clinton won. To date, such evidence has not been provided.
Watch Full Measure: Fmr. Obama Defense Intel. Agency head on Russia "hack"
[quote]This isn't to say the U.S. assessment that Russian President Vladimir Putin directed the hack of Democratic National Committee (DNC) emails is incorrect. But the huge effort to put the allegations on the front pages only after a Donald Trump victory, the rush to act and retaliate in the final weeks of the Obama administration when there's been years of inaction regarding comparable or more egregious hostile acts, and the attempts to portray the DNC hacks as something that changed the election outcome, certainly raise reasonable questions.[/quote]
It should be noted that WikiLeaks founder Julian Assange and at least one official familiar with publication of the DNC emails deny that the Russians were the source. There has been no allegation or evidence that the published emails weren't true and accurate. In fact, the overall track record for accuracy when it comes to WikiLeaks documents appears to be better than that of U.S. intel officials. It's easy to understand why figures like Snowden and Assange evoke such disdain among powers-that-be, whether liberal or conservative. Instead of addressing the revelations revealed, these powers direct public sentiment against the whistleblowers or conveyors of the apparently truthful information.
Instead of demonizing those who are skeptical of information and narratives emerging in a highly-politicized setting, it's helpful to understand the genesis of the widespread distrust that's fueling the skepticism.
[hr]Preorder "The Smear," the sequel to my NYT bestseller "Stonewalled." #fakenews #astroturf #propaganda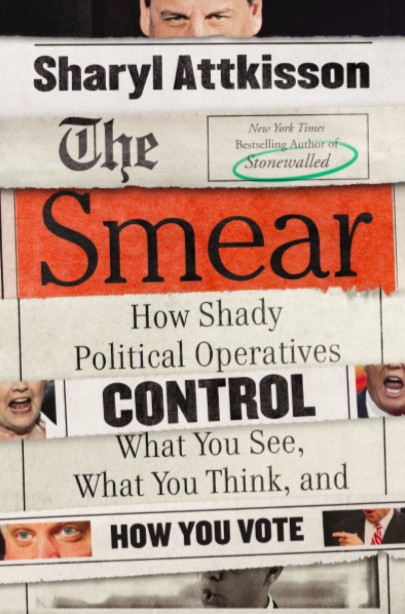 [hr]Watch Full Measure on TV or online Sundays