[dropcap]M[/dropcap]assive student loan debt is a symptom. The real problem is the ballooning cost of college beyond what most people can pay, and beyond what many see as reasonable. Colleges have billions of dollars in endowments (savings investments), their executive ranks are growing, and their real estate portfolios expanding. Yet many are relying more heavily on cheaper adjunct professors and grad students to teach, and are increasing their portfolio of stunning hidden fees. It's so bad that some students are turning to paid sex to make ends meet. A surprising story you won't see anywhere else Sunday on Full Measure.
That's student debt--there's also a serious problem with the nation's debt, which grew to record levels under President Obama. Will President Trump's plans put the U.S. farther under water, or pull us out?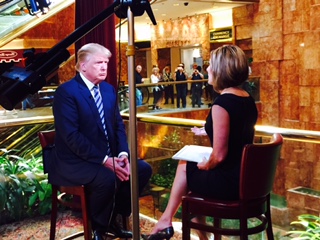 We'll also hear from President Obama's one-time ambassador to Syria, who quit in protest of the administration's policies. He'll weigh in on what's happening there today, break down our role, and tell us whether he thinks a U.S. partnership with Russia to fight the Islamic Extremist terrorist group ISIS in Syria is feasible.[hr]
Watch Full Measure Sundays on TV and online. Check listings at www.FullMeasure.news under "About."[hr]
Preorder "The Smear," the sequel to the New York Times bestseller "Stonewalled." Email the receipt to info@sharylattkisson.com with your snail mail address to receive a free signed bookplate (sticker).