[dropcap]A[/dropcap]s cynical as you may already be about Washington D.C., you might still be surprised by our exclusive cover story Sunday that details the shocking quota system members of Congress are under to raise money in order to advance. We're talking big money. The quotas, set by their respective parties, have grown so large, insiders say members end up spending a lot of government time "dialing for dollars" in office cubicles near Capitol Hill. What's worse, they often raise money from the very interests they're supposed to regulate. We'll tell you how much in "dues" they're required to raise to be a leader of a powerful Congressional committee. You can imagine the dynamic the quota system creates...instead of watching out for us when it comes to holding hearings or crafting laws, are they beholden to the special interests?
In the wake of the Islamic extremist terrorist attacks in the United Kingdom, we'll revisit a story Scott Thuman did for us about the de-radicalization man: a Muslim in Great Britain who's trying to save Muslim youth there who are being heavily recruited by ISIS and al Qaeda.
And we'll dig into President Trump's China challenge. His tough talk about our two countries' trade imbalance has been tempered by the necessity to enlist China's help in controlling its dangerous ally: North Korea.
Watch Sunday on TV and online anytime. www.FullMeasure.news[hr]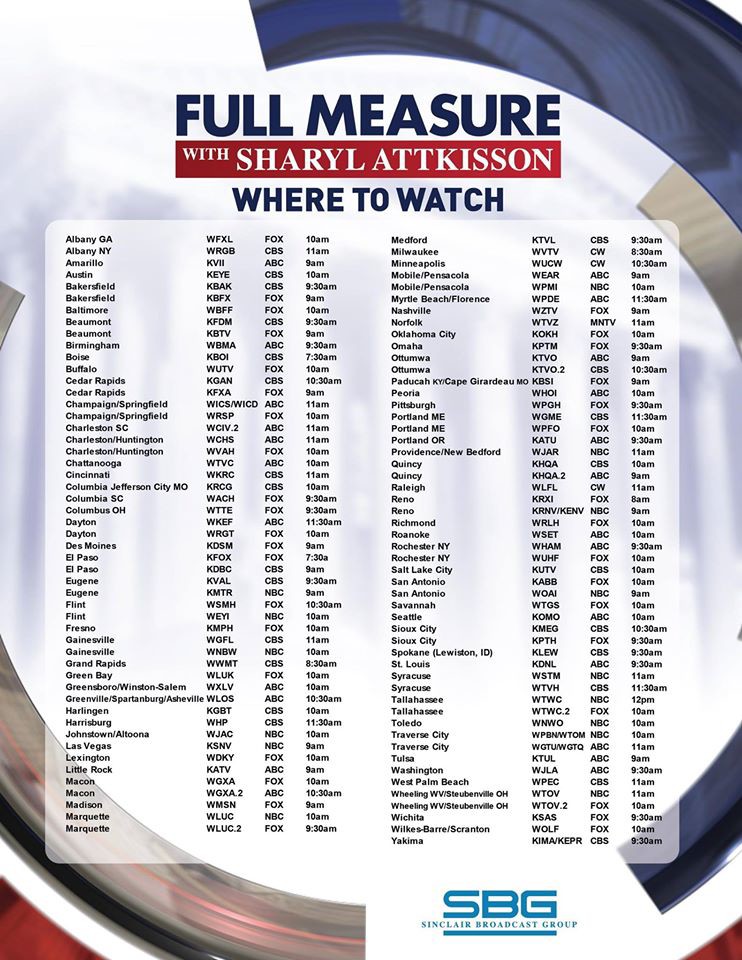 [hr]Preorder my new book: "The Smear: How Shady Political Operative and Fake News Control What You See, What You Think and How You Vote."