Investigations into admitted violations seem lackluster to date.
Nobody has been publicly held responsible for breaches acknowledged last October.
Is the intel community withholding information on "unmaskings"?[hr]
The following is a news analysis and commentary[hr]
[dropcap]M[/dropcap]any politicians, pundits and members of the press are consumed by Russia's alleged attempts to interfere in our election. Recent testimony by former CIA Director John Brennan addressed whether he saw evidence of "collusion" between President Trump (or anyone on his campaign) and the Russians. Brennan simply argued "I don't do evidence." He also stated that his suspicions were raised simply because, "I know what the Russians try to do."[hr] [quote]"I don't do evidence...I know what the Russians try to do."--Former CIA Director John Brennan on whether he saw any evidence of collusion between Trump campaign and Russians[/quote][hr]
Watch Brennan's entire testimony
There should be far more focus on another facet of U.S. intelligence. It's one that I believe should be pursued with greater vigor by investigative bodies and the news media: government use of intelligence tools to collect "incidental" communications of ordinary Americans, journalists and political figures. That includes elected officials and political opponents of those in power.
Watch James Rosen report on Fox News about intel agency abuses uncovered by Circa
Constitutional Protections
The very idea that U.S. intel would monitor phone calls and emails of civilians who aren't suspected of any wrongdoing, and without a court warrant, should shake the sensibilities of all of us. These actions were secretly deemed necessary for national security after the Sept. 11, 2001 Islamic extremist terrorist attacks. But any such collection should be done sparingly, under strict supervision, and with the highest regard for the privacy protections afforded to all of us under the U.S. Constitution.
[quote]"The right of the people to be secure in their persons, houses, papers, and effects, against unreasonable searches and seizures, shall not be violated, and no warrants shall issue, but upon probable cause, supported by oath or affirmation, and particularly describing the place to be searched, and the persons or things to be seized."--The Fourth Amendment to the U.S. Constitution[/quote]
The Fourth Amendment has been interpreted to mean that "'each man's home is his castle', secure from unreasonable searches and seizures of property by the government. It protects against arbitrary arrests, and is the basis of the law regarding search warrants, stop-and-frisk, safety inspections, wiretaps, and other forms of surveillance, as well as being central to many other criminal law topics and to privacy law."
We now know that not only is the collection of information from innocent U.S. citizens being done, but the materials have also been archived; saved in a database that could be accessed by others in government. The names of U.S. citizens accused of no crimes are supposed to be hidden--or "masked"-- from most who review the material to ensure their privacy protections.
However--and this is where we get to the heart of the matter--we now know that under the Obama administration, unmaskings and sharing of names and collected material became routine.
Slippery Slope
[dropcap]W[/dropcap]hy is this a problem? In a world where all can be trusted to operate with only altruistic motivations, perhaps it wouldn't be. But we already know that political  operatives under administrations of both Democrats and Republicans in the past have misused and abused their powers.
Everyone knows about Nixonian abuses. Another illustrative example occurred under the Obama administration. The Inspector General found the IRS did what was once unthinkable: used its authority over the tax system to target political opponents in the conservative Tea Party.
There are many other reasons for concern.
Thanks to reporting by Circa, we know that during 2015 alone, the NSA released the identities or "unmasked" the names of 2,232 Americans. That's a stunning number.
We know that foreign surveillance conducted by the U.S. sweeps up American lawmakers and their staffers so routinely now, that Congress is told as often as once a month that its employees are involved in intercepted conversations and have been unmasked, and that their identities shared with intelligence or law enforcement agencies. Again: (to me) stunning.
We know that in its last days, the Obama administration relaxed rules and "made it easier for political aides like his national security adviser Susan Rice to access intercepts...mentioning the names of Donald Trump campaign and transition associates."
We know that Rice personally requested and read unmasked intelligence reports of Trump figures. Rice insists her interests weren't political, but has refused to testify to Congress about it. It would be nice to take Rice's words at face value, and she may well be correct, but it's relevant to remember that she is an intensely political figure who passed along the false narrative blaming the Benghazi Islamic extremist terrorist attacks on a YouTube video.
We also know that during a closed-door hearing before the Foreign Intelligence Surveillance Court, the Obama administration admitted it had been violating surveillance safeguards, according to Circa. It disclosed that more than 5 percent of its searches of the NSA's database violated safeguards promised in 2011.
[quote]NSA secretly disclosed that more than 5% of searches of its database violated safeguards.[/quote]
We know that Obama Deputy Assistant Secretary of Defense Evelyn Farkas said that once President Trump was elected, she urged colleagues to "get as much information as you can, get as much intelligence as you can [about Trump and his associates] before President Obama leaves the administration" and get it to "people on Capitol Hill." Because of the intelligence community's monitoring of U.S. citizens and saving the material in databases, material on innocent U.S. citizens were at the fingertips of many.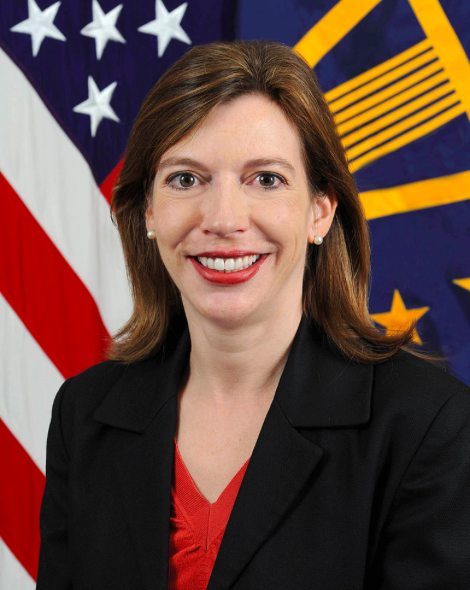 We know that in the election year of 2016, the Obama administration vastly expanded its searches of NSA database for Americans and the content of their emails and phone calls from 9,500 searches involving 198 Americans in 2013; to 30,355 searches of 5,288 Americans in 2016. (Source: Circa)
[hr]Obama administration searches of NSA database for Americans & their communications
2013: 9,500 searches involving 198 Americans
2016: 30,355 searches involving 5,288 Americans[hr]
We know that as all of this information has become public, the NSA recently announced it "will no longer collect certain Internet communications that merely mention a foreign intelligence target." This after it secretly disclosed mass violations to the FISA court last October and said it has begun deleting prior collected data to avoid further violations.
Deletions by the very agency that committed violations should be viewed with great skepticism. Is this destroying potential evidence in probes over who unmasked whom and for what purpose? Yet there's no evidence that any neutral body, or anyone in Congress or law enforcement has stepped in to preserve the materials. In other words: some of the same actors who committed the violations are likely being allowed continued access to the materials and are determining their disposition, as investigations into the practices are under way.
Lastly, we know that former Director of National Intelligence James Clapper and ex-Deputy Attorney General Sally Yates personally reviewed classified documents in which Donald "Trump, his associates or members of Congress had been unmasked." They wouldn't provide further details publicly, saying the information is classified.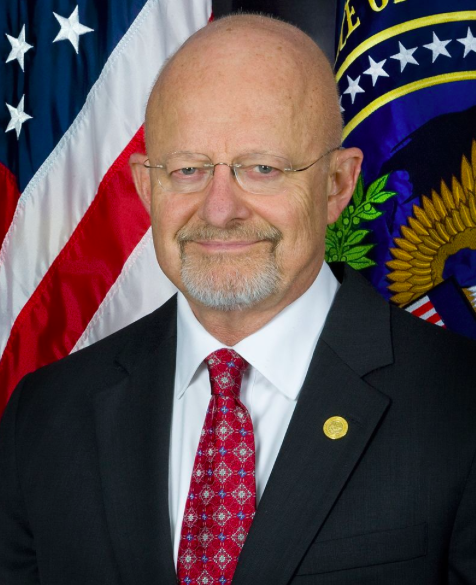 Watch: Trey Gowdy Grills Brennan
It's worth noting that, according to a reliable source, it should only take a few days at most for the intel community to provide Congress with full details on who unmasked whom, when. Yet months after questions were first raised, the information seems elusive.[hr]
Brennan's Testimony
[dropcap]W[/dropcap]ith all of that as a set-up, here are my parenthetical comments inserted in testimony of former CIA Director John Brennan before the House Intelligence Committee this week.
Rep. Trey Gowdy: HAVE YOU EVER REQUESTED THAT A U.S. PERSON'S NAME BE UNMASKED?

Brennan: YES, I HAVE.

Gowdy: AND HAVE YOU ALSO EITHER APPROVED OR DENIED REQUESTS OF OTHERS THAT A U.S. PERSON'S NAME BE UNMASKED?

Brennan: I ONLY RECALL IN MY TENURE OF THE CIA ANY DECISION ON UNMASKING OF SOMEONE ELSE COMING UP TO MY LEVEL AND THAT DECISION WOULD HAVE BEEN MADE AT A LOWER LEVEL WITHIN THE AGENCY.

(Attkisson note: Some of my follow up questions would have been:

"Mr. Brennan, are you saying that decisions involving one of the most sacred protections of U.S. citizens under our Constitution wasn't considered important enough to rise to your level, and so was left into the hands of lower level employees?"

"Who made the rules (and when) for how unmasking requests should be handled and at what 'lower level,' and what are the rules?" 

"How many people in your agency were cleared to handle unmaskings, who were the people who made the decisions, and who was allowed to make the requests?"

"Beyond approving or denying, were you aware of unmasking requests, approvals and denials? And if not, why didn't you think this was important enough to monitor? Was anybody overseeing these practices?"

"Approximately how many times did you request unmaskings, and how many times did you review unmasked material?"

"Roughly how many times did others at CIA request unmaskings, and how often were they granted?")

John Brennan, former CIA Director and Homeland Security Adviser

Gowdy: DO YOU RECALL ANY U.S. AMBASSADORS ASKING THAT THE NAMES BE UNMASKED?

Brennan: I DON'T KNOW. MAYBE IT IS RINGING A VAGUE BELL, BUT I COULD NOT ANSWER WITH ANY CONFIDENCE.

(Attkisson note: "Rings a vague bell?" I would ask Clapper to review his recollections and notes and answer the question with better confidence.)

Gowdy: DO YOU REMEMBER WHAT YOUR LAST DAY ON THE JOB WAS, THE DATE?

Brennan: IT IS NOON ON JANUARY 20th WHEN I GAVE UP MY RESPONSIBILITIES AS THE DIRECTOR OF THE CIA.

Gowdy: ON JANUARY 19th OR UP TO NOON ON JANUARY 20th, DID YOU MAKE ANY UNMASKING REQUESTS?

Brennan: I DO NOT BELIEVE I DID.

(Attkisson note: Since he cannot be certain, it seems to imply that he was making unmasking requests until nearly the end of his tenure, when he knew he would not be remaining as CIA Director.)

Gowdy: YOU DID NOT MAKE ANY REQUESTS ON THE LAST DAY THAT YOU WERE EMPLOYED?

Brennan: NO, I WAS NOT IN THE AGENCY ON THE LAST DAY I WAS EMPLOYED AND I DEFINITELY KNOW THAT ON THE LAST DAY I WAS EMPLOYED, I DID NOT MAKE SUCH A REQUEST.[hr]

Preorder "The Smear: How Shady Political Operatives and Fake News Control What You See, What You Think and How You Vote."