The following is a news analysis and commentary 
[dropcap]F[/dropcap]reedom of Information (FOI) law was supposed to make it easier for all of us to get our hands on public documents that we own; documents that government too often tries to keep secret. But as I've written about and testified to many times, including before House and the Senate committees, FOI law has been perverted by bad actors in government under both political parties so that it is a tool they use to obstruct, obfuscate and delay.
What happens when you ask to see a document the feds could put their hands on immediately? Gone are the days when they'll simply provide it. I've had federal officials literally be holding a piece of paper in their hand that the public is entitled to see upon demand—yet when asked, they require a formal, written FOI request. That request goes to the end of an intentionally long queue that equates to months or years of waiting.
More often than not, my FOI requests aren't answered at all; they're simply ignored. That's against the law but the only remedy is to file an expensive and time-consuming lawsuit. Then, the feds use our tax dollars to drag out the lawsuit and, at the end, when they're ordered to turn over documents that they should have produced in the first place, nobody gets punished for the obfuscation. Further, the courts allow them to turn over material on a maddening "rolling schedule": a few hundred pages every other month, perhaps. It's not unusual for an agency to go from claiming they have no documents responsive to a FOI request…to admitting under pressure in court that they actually have lots of documents. In fact, when they're forced to turn over material, they seem to suddenly find so much of it-- they claim it will take years to go through it all!
By the time any material is produced, the feds know the news value is long gone. Even then, there are typically so many blacked out redactions, it's impossible to learn what we were entitled to know in the first place.
Fast and Furious example
In 2011, federal agencies wouldn't provide information that the public was entitled to when I was uncovering the Department of Justice Fast and Furious gunwalking operation. My FOI requests were not lawfully answered. The documents below—finally turned over years later after a federal lawsuit—are an example of what I see as political mischief that occurred in the FOI process.
First, they are government emails that should have been-- but were not-- provided in response to FOI requests I've made.
Second, the content of the email shows federal agencies received instruction to "coordinate" FOI requests related to Fast and Furious and, specifically, that any such request made by me should be brought to the attention of a special tasker. The email chain seems to indicate that the one responsible for ordering this coordination was Matthew Axelrod, Associate Attorney General to Deputy Attorney General Sally Yates.
[quote]…you should contact me if you receive a request from Sharyl Attkisson…"-- Patrick DeKlotz, Dept. of Justice Attorney, May 20, 2011[/quote]
Fourth, after this coordination, various Fast and Furious documents were improperly withheld from me. These emails and other documents were also withheld from Congress under executive privilege declared by President Obama. Yet you can see in the email that was finally produced, there was nothing in it that warranted executive privilege.
Fifth, even as produced, the emails appear to have an improper redactions: the name of the Bureau of Alcohol, Tobacco and Firearms (ATF) official who was communicating with Axelrod about the FOI process.
Why would it be improper to coordinate and vet FOI requests, and to direct that any requests made by me be sent to a specific tasker? The FOI process call for documents to be produced within about 30 days. Intervening, interference, political vetting and delays by officials not involved in the document production is outside the parameters of FOI law and, in my opinion, improper. Yet it happens routinely. Additionally, if the prescribed coordination had been an honest, or at least an efficient process, the emails would have been promptly turned over in response to my FOI requests, and they would have been properly provided to Congress when requested.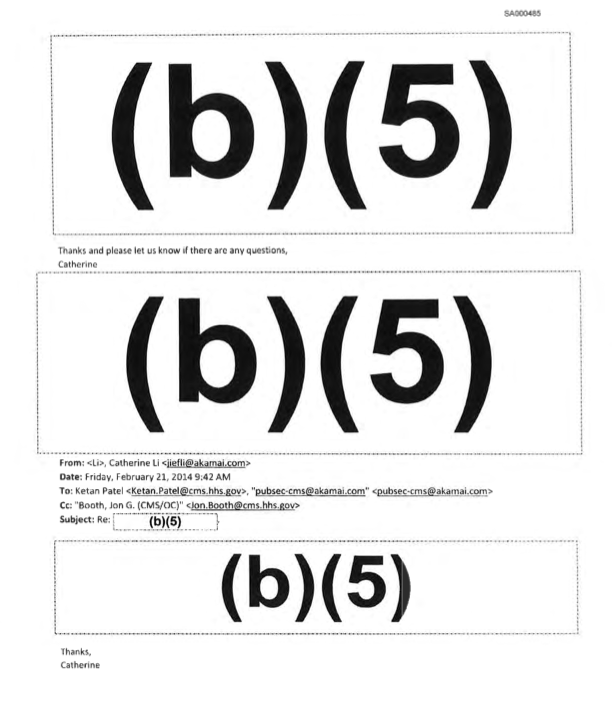 This story details just one example; there are thousands of documents from Fast and Furious that fall into a similar category.[hr]Buy The Smear or check it out from your local library.