You may not have heard, but the U.S. has become the world's number one oil producer. The heart of the surge is in west Texas and the big boom has drawn thousands of people seeking their fortunes. It's possible for people without a high school diploma to earn six figures, as long as they're willing to work hard. But the oil surge has an impact far beyond Texas: it means we have new leverage for negotiations on the world stage. Scott Thuman will have all the details Sunday on Full Measure.
Also this week on Full Measure, we hear quite a lot about spying -- but not so much about the spying that's happening at some of our academic institutions. It turns out foreign researchers are stealing our intellectual property and results of research funded by grants of your tax dollars. We'll talk with Sen. Chuck Grassley (R-Iowa) about what he thinks needs to be done.[hr]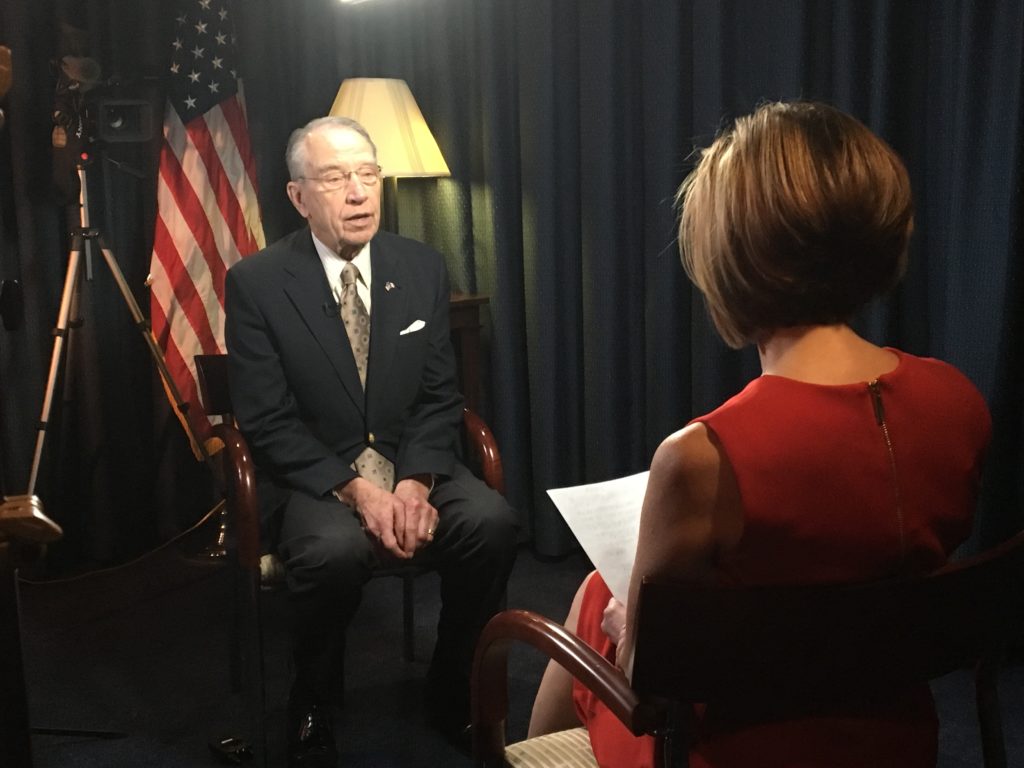 [hr]Lisa Fletcher updates her investigation into a huge spending hole that critics call the Pentagon's slush fund.
And Joce Sterman takes us to a creepy corner of a parking lot in Georgia and-- wait until you hear what she finds!
We never waste your time rehashing news you've already seen all week. Find out how to watch on TV, on line or on demand by clicking the link below.
How to watch Full Measure with Sharyl Attkisson