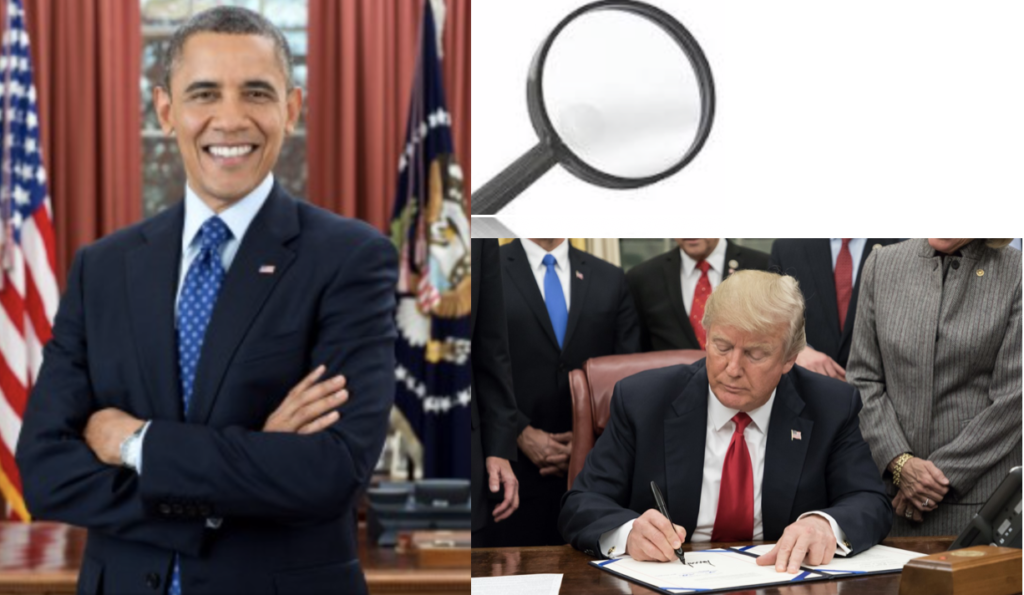 Most Americans now believe President Obama or his top staff knew U.S. intel officials agencies were spying on Donald Trump. However, the vast majority believe the offenders will not face criminal punishment.
That's according to a recent Rasmussen Reports poll of 1,000 "likely voters."
According to the poll, 58% said it's likely that Obama or his top aides were aware that U.S. intelligence agencies were spying on the Trump campaign and the Trump transition team.
But when it comes to possible accountability, only 31% say it's likely that criminal charges will be brought against any government employees for that spying.
Just 12% say it's "very likely" that government employees will face criminal charges for the spying.
Did Obama or top aides knew of US intel spying on Trump?

58% Likely

36% Unlikely

Will government employees face criminal charges?

31% Likely

12% Very likely

--Rasmussen Reports Poll, April 14-15, 2019
To see survey question wording, click here.
Read more from Rasmussen Reports here.
From Rasmussen Reports: "The survey of 1,000 Likely Voters was conducted on April 14-15, 2019 by Rasmussen Reports. The margin of sampling error is +/- 3 percentage points with a 95% level of confidence. Field work for all Rasmussen Reports surveys is conducted by Pulse Opinion Research, LLC. See methodology."