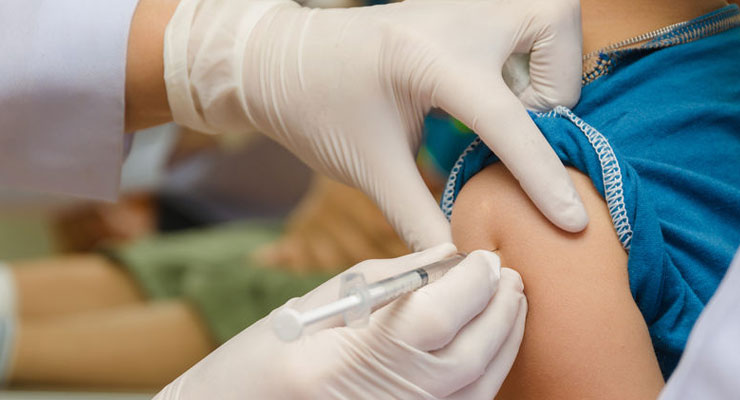 The following is a response to a Letter to the Editor of SC Now in South Carolina written by a physician. The letter contained misinformation, incomplete information and false information.
Dear Editor:
The letter "Vaccines given to children are beneficial" from C.D. Bardi, MD, published Sunday in the Morning News, contains a disturbing combination of false information and disinformation.
In referring to me as "a journalist known for her anti-vaccine bias," Bardi borrows a play from the smear playbook of pharmaceutical industry propagandists who attempt to controversialize and discredit journalists and scientists reporting on vaccine safety issues.
As an investigative reporter (formerly of CBS News and now "Full Measure with Sharyl Attkisson"), I've repeatedly reported on the benefits of vaccination – as well as challenges and safety issues. This is no more "anti-vaccine" than my reporting on drug industry corruption is "anti-medicine" or reporting on Firestone tire dangers is "anti-tire."
Through the years and with help from contacts inside the pharmaceutical industry and government, I discovered a great deal of information is widely misrepresented by reporters, physicians, the vaccine industry and government. My reporting has received recognition from the national Emmy awards and has been cited positively in a peer-reviewed, published medical journal.
To be clear, as I reported: the federal government's pro-vaccine expert in court cases, Dr. Andrew Zimmerman of John's Hopkins, a world renowned pediatric neurologist, recently signed a sworn affidavit stating that he long ago told federal officials that vaccines can cause autism, after all, in "exceptional" cases. He goes on to say the government covered up and misrepresented his opinion in court.
There is a current complaint about this before the Department of Justice. Zimmerman's findings are in line with what has been expressed by the head of CDC immunization safety, former head of the National Institutes of Health Dr. Bernadine Healy and many other noted scientists and studies: Vaccines may trigger autism in a susceptible subgroup of children. Some conditions the government has acknowledged that make children susceptible include mitochrondrial disorder and Tuberous Sclerosis.
As for a some of the additional false statements in Dr. Bardi's letter:
>> 1. "The problem is that Zimmerman presented no actual evidence to support his opinion."
False, as described above.
>> 2. "Yet his opinion was misrepresented as new evidence by Attkisson."
False.

>> 3. "All of these published studies … showed no link between autism and the MMR vaccine. …"
False. Many peer-reviewed, published studies and scientists have found links, including some conducted by the CDC (although the links are explained in different ways).
>> 4. "Routine administration of … vaccines given to children are [sic] absolutely beneficial."
This lacks important context. According to the CDC, no vaccine is beneficial or recommended for all children. For example, the CDC recently stated that the MMR vaccine should not be given to children with "a parent, brother, or sister with a history of immune system problems."
Lastly, I would say that Bardi's letter title would be more accurate if it read "Vaccines given to children are largely beneficial." Four billion dollars in payments for vaccine injuries have been paid to families in the little-known federal vaccine court.
One trick, say scientists, is identifying which children might suffer reactions to which vaccines so that they can be saved while maintaining a robust vaccine program for the rest.
The other trick is cutting through a pervasive disinformation propaganda campaign.
Sharyl Attkisson, Investigative Correspondent
Read the letter at SC Now by clicking the link below:
https://www.scnow.com/opinion/letters/article_9f7b2f64-70d7-11e9-ade3-c7d61876bbc8.html