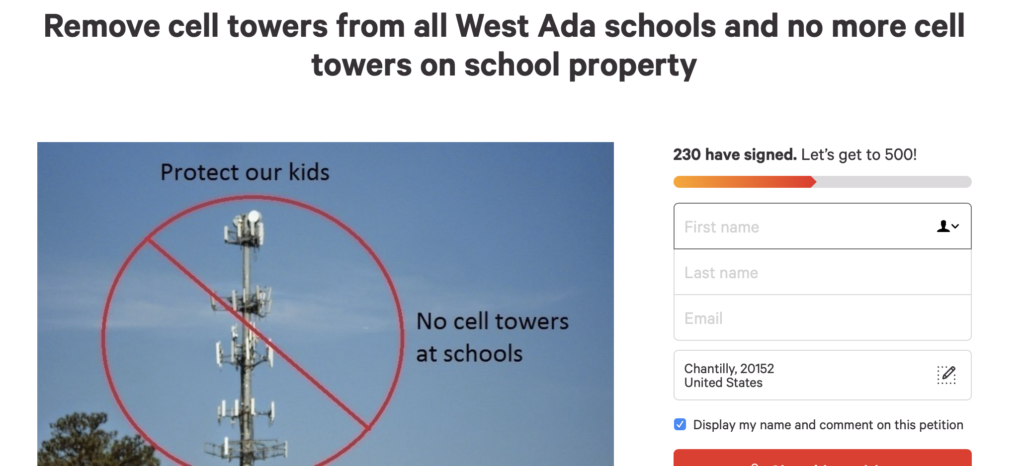 A controversial cell phone tower near a school in Ripon, California has been shut down amid reports of four students and three teachers children being diagnosed with cancer.
According to news reports, Sprint--which owns the tower--shut down the tower even though the company says radio frequencies emitted were 100 times below the federal limit.
The patients diagnosed with cancer have come down with different forms of the disease since 2016, including lymphoma, liver, brain, and kidney cancer.
Monica Ferrulli, the mother of a child diagnosed with brain cancer in 2016, has been among those fighting a legal battle for two years in an attempt to get the cell phone tower taken down.
We're not naive to the fact that there could be other components out there - other environmental influences… but the bottom line that we feel in regards to this tower is it doesn't belong there… if there's any indications that its unsafe.'

Parent Monica Ferrulli, to news reporters


A petition at change.org asking to remove cell phone towers from school property has received several hundred signatures.
Read more about the mysterious case here in Daily Mail.