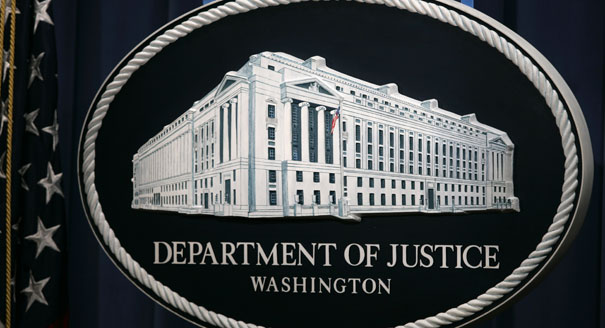 Multiple news reports state that the Department of Justice is planning an antitrust investigation into the world's most popular search engine: Google.
Google has been under scrutiny for allegedly skewing its results, often to favor liberal interests and to the detriment of conservative interests. Google has denied those claims.
Google is a subsidiary of the politically-active company Alphabet. Alphabet has given millions of dollars political contributions to Democrat Hillary Clinton through its employees and Political Action Committees, according to the Center for Responsive Politics. As such, Alphabet was a top donor to Hillary Clinton as U.S. Senator ($1.6 million) and also the top donor to Clinton's failed 2016 presidential campaign ($1.6 million).
Alphabet was also the top donor to Democrat Bernie Sanders' failed presidential bid in 2016 ($361,408).
Google's parent company, Alphabet, contributed more than $3.2 million to Hillary Clinton's political campaign through its employees and PACs.
As Bernie Sander's top donor, Alphabet contributed $361,408 to that campaign in 2016. (Source: Center for Responsive Politics)
Alphabet is not listed as a donor of significance to presidential campaign of Donald Trump, a Republican, in 2016.
As I reported in The Smear, Alphabet's executive chairman at the time of the 2016 campaign, Eric Schmidt, offered himself up as a campaign adviser to Clinton. And Google also provided funding to start up a nonprofit, First Draft, which launched the campaign against so-called "fake news" in September of 2016.
Under First Draft's definition, fake news is primarily-- if not exclusively-- a conservative issue.
Alphabet reportedly raked in nearly $137 billion in revenue in 2018.
Google reportedly controls more than 70% of the search engine market.
In 2013, the Federal Trade Commission (FTC) investigated Google under antitrust law but took no action.
Read more about the antitrust story by clicking the links below:
https://www.cnbc.com/2019/05/31/doj-preparing-antitrust-probe-of-google---dow-jones.html
https://thehill.com/policy/technology/446447-justice-dept-preparing-to-launch-antitrust-investigation-into-google-report