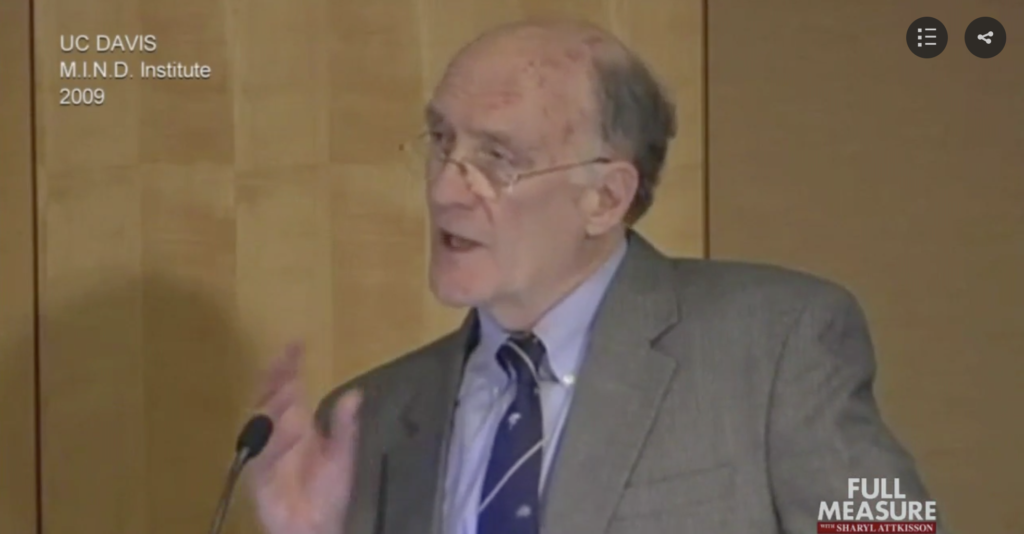 This Sunday on Full Measure, we will be running a replay of what I think is the most important vaccine-autism report this year.
It tells how the government's own pro-vaccine medical expert, a world-renowned pediatric neurologist, concluded -- based on scientific studies and other scientific information -- that vaccines can cause autism, after all, in "exceptional" cases.
The physician, Dr. Andrew Zimmerman, goes on to say that the government went on to misrepresent his opinion in vaccine court and cover up what he had told them.
The story is so important that it triggered a wave of vaccine industry propaganda. There was an organized effort to falsely claim that the Dr. Zimmerman is somehow "anti-vaccine" or, perhaps, no longer of sound mind.
Other false claims included that Dr. Zimmerman's opinions have been misunderstood or mischaracterized. Fortunately, you can read his full affidavit and published studies for yourself. Click here.
The propaganda campaign has included social media attacks and false information being posted on my Wikipedia biography to try to discredit the story or convince people not to consider the information. The false information includes the claim that I or my reporting are "anti-vaccine."
As I have written in The Smear, this sort of attention typically means one is hovering over an important target.
See for yourself and make up your own mind!