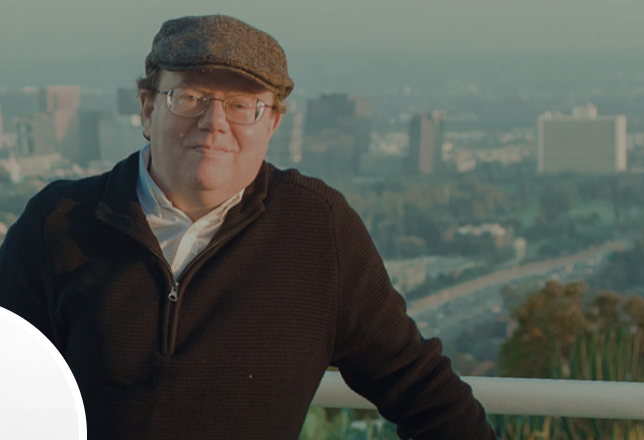 Wikipedia cofounder Larry Sanger, who has split from the organization, has new and big ideas. Some of them involve a plan to take censorship power away from the few and the powerful. Read on. Let me know what you think by leaving your comment on this page.
Proposing a Declaration of Digital Independence
By Larry Sanger, cofounder of Wikipedia
THIS MESSAGE IS mainly for the leaders and enthusiasts of the broad-based movement toward decentralizing content, but especially social media. I'm not trying to start a new project or organization—after all, decentralization is what I am encouraging. I'm partly trying to start a conversation among individuals, to get them thinking and talking—but on a massive scale. But I'm also trying to inspire people to action, to come together and go the last mile to achieving robust and extremely widespread decentralization.
I'd be championing decentralization, and I'd be up in arms about where the social media giants have been taking us, especially in recent years, even if I weren't CIO of Everipedia, which is decentralizing encyclopedia writing. Like many of us, I'm incensed at Big Tech for their increasingly bold and arrogant incursions into both our privacy (which puts our information security at risk) and our free speech. As power has come to be concentrated in the hands of Big Tech corporations, they have increasingly posed a threat to our rights. So I'm impatient to see decentralization happen; only with the same decentralization on which the Internet itself is built can we hope to secure our rights to privacy, information security, and free speech.
I recently wrote a proposal on how to decentralize social media, and it got quite a bit of traction and discussion. The response amply underscored two facts: First, there is a huge amount of support, latent or explicit, for the idea of decentralizing social media; second, there are plenty of very smart people already at work on various aspects of this vision. (Continued...)
Read the rest of the article in Wired by clicking the link below:
https://www.wired.com/story/larry-sanger-declaration-of-digital-independence/
Fight improper government surveillance. Support Attkisson v. DOJ and FBI over the government computer intrusions of Attkisson's work while she was a CBS News investigative correspondent. Visit the Attkisson Fourth Amendment Litigation Fund. Click here.