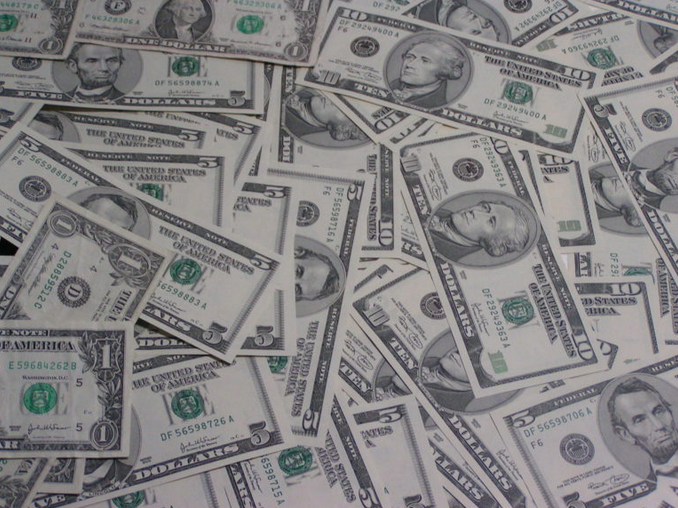 Below is my investigation into foreign money influence into the U.S. political system as it aired on Full Measure on April 8, 2018.
Watch the video of the Full Measure investigation here.
Foreigners are barred from directly giving money to American politicians and political parties. But it turns out, there's a legal way around that. It involves well-connected middlemen in the U.S., PR firms, and lobbyists, acting as foreign agents. They're paid huge sums to get foreigners access to U.S. government officials that most Americans will never have. They may even help write our laws and direct your tax dollars to foreign interests. And when so many are talking about a foreign issue, for example, Russia, you can bet foreign agents are in the background pulling strings. For the past eight months, we've been examining The Foreign Connection to Russia and Ukraine.
The Foreign Agents Registration Act was passed in 1938 after an American got caught doing PR in the United States for the German Nazis.
Today, Americans who act as so-called "foreign agents" must file papers disclosing their work to the Justice Department. Lydia Dennett is an investigator with the watchdog Project on Government Oversight.
Sharyl Attkisson: So it's perfectly legal for foreign interests and foreign countries like Russia and Iran to pay some interest here in the United States to lobby for them?
Lydia Dennett: Yeah, absolutely perfectly legal for these foreign governments, individuals, political parties to hire often former members of Congress or former staff members to go and lobby on everything from arms deals to aid to trade and sort of everything in between.
And lobby they do. More than 15,000 foreign entities from Afghanistan to Zimbabwe have hired high-priced U.S. lobbyists and consultants.
The plain truth is foreign strife— like the conflict between Russia and Ukraine—provides business and fundraising opportunities in Washington D.C.
Sharyl Attkisson: It's illegal for foreign countries and interest to contribute directly to Congress. Are you suggesting it looks like they kind of funnel their money through a lobbyist and do the same thing?
Lydia Dennett: Yeah, absolutely. Sort of illuminated the fact that this looks like a quid pro quo relationship.
Sharyl Attkisson: US lobbyists use a wide variety of tactics to gain influence for their foreign clients
We analyzed Foreign Agents Registration Act records going back to 2012. Russia's Ministry of Foreign Affairs, Foreign Minister Sergey Lavrov, and energy mogul Oleg Deripaska, all hired the U.S. based Endeavour Law Firm for business and policy advice. Deripaska paid Endeavour $3.5 million dollars. He'd been banned from the U.S. for alleged criminal ties, which he denies.
This is an ad for Russia's nationalist political party Rodina, which hired Global Strategic Communications Group, which boasts of arranging news stories and op-eds in national newspapers.
After Russia invaded Ukraine in 2014, Russian banks sought to fend off US sanctions. One paid a total of $45,000 dollars a month, split between a U.S. lobbyist and a reputation management firm.
Another spent a total of more than $760,000 dollars between U.S. corporate law giant Sidley Austin, and Clinton-connected lobbyists Andy and Mike Manatos.
We asked Dennett what, exactly, do foreign interests get for their money?
Lydia Dennett: You will have the examples of foreign lobbyists writing legislation, writing statements, directly contacting members or their staff on issues. But you'll also have large-scale public relations, placing of op-eds and sort of trying to very strategically influence U.S. public opinion on a particular issue or country.
Sharyl Attkisson:They arrange interviews with news reporters. They meet with news outlets?
Lydia Dennett: Yeah exactly. They'll meet with professors, think tanks.
In 2016, after a doping scandal, Russia was allowed to participate in the Rio de Janeiro Olympics anyway after the Russian group Top Sport shelled out $7, 000 dollars for positive PR from the U.S. firm Burson-Marsteller.
One of the biggest recipients of Russian cash is Ketchum Communications which got $17.2 million dollars over less than three years to arrange good press for Russian oil and gas company Gazprom. And $7.1 million dollars to publicize President Putin's speeches, arrange helpful media interviews and operate social media accounts and the website ThinkRussia.com.
Ketchum even got the New York Times to publish an editorial signed by President Putin himself.
But as much as the Russians have spent pulling strings in the U.S., its adversary Ukraine has been equally if not more aggressive —especially after Russia's invasion.
And who did we find from Ukraine hiring high-powered U.S. lobbyists and consultants? Ukraine's national gas company, two investment firms and cryptocurrency firm Globee.
The government of Ukraine, its ministry of finance, a political leader and its National Reforms Council each paid up to $50-thousand dollars a month to U.S. PR firms and lobbyists.
Billionaire Volodymyr Lytvyn, then-Chairman of Ukraine's parliament, paid an astounding $90-thousand dollars a month to arrange meetings with members of Congress and news reporters. And gas and steel mogul Victor Pinchuk, who, donated a fortune to the Clinton Foundation, has paid Democratic campaign consultant Doug Schoen $40-to-$64-thousand dollars a month to try to connect to the right people including Republican Senator John McCain, Obama and Trump officials and reporters at Fox, the New York Times, and the Washington Post.
While a lot of lobbyists are shy about discussing their foreign work, former Clinton counsel Lanny Davis did agree to talk about his client, another Ukrainian billionaire Dmitry Firtash.
Lanny Davis: I would never take on a government that was hurting my own country.
Davis told us he's defending Firtash against prosecutorial abuse by the Justice Department, which indicted Firtash in 2014 for alleged bribery. Firtash has paid Davis $735,000 dollars over three years. Davis says he follows the Foreign Agents Registration Act to the letter.
Lanny Davis: I have to disclose when I call a reporter. When I send a press release out, I have to disclose that and file it with the Justice Department so when daylight is on, the American people have a chance to judge what the lobbyist, whether it's me or anyone else is doing and whether it's contrary to our national interest.
Numerous Ukrainian politicians have also hired American talent. Among them: Dmitry Shpenov, who paid Arnall Golden Gregory and the firm of ex-Congressman Billy Tauzin to lobby members of Congress and Obama officials.
Ukraine's former Prime Minister Yulia Tymoshenko sought U.S. help to get released from prison after her corruption conviction.
Sharyl Attkisson: Tymoshenko's family paid nearly a million dollars to Democrat ex-Congressman Jim Slattery and his law firm who lobbied then-Secretary of State Clinton and President Obama, and got support from Senator McCain and Democrat Dick Durbin, who sponsored a Senate resolution pressing for Tymoshenko's release.
But it's lobbyists Paul Manafort and Rick Gates—former Trump campaign officials— who have grabbed the biggest headlines for alleged violations of the Foreign Agents Registration Act.
The controversy dates back to 2012 and their clients: Ukraine's pro-Russia President at the time, Viktor Yanukovich and his political group. Manafort connected them to lobbyists Tony Podesta, a Democrat heavy-hitter and Republican ex-member of Congress Vin Weber.
After special counsel Robert Mueller began investigating last year, the four lobbyists all denied wrongdoing but disclosed their work under the Foreign Agents Registration Act for the year's old work.
Manafort reported collecting more than $17 million dollars in 2012 and 2013.
Lydia Dennett: The Department of Justice generally relies on voluntary compliance for these firms. And that when people do fail to register, fail to disclose as they should, they don't even really get a slap on the wrist. They're just sort of encouraged to retroactively follow the law.
Sharyl Attkisson: How many times has the Department of Justice, rather than the slap on the wrist or even less, how many times have they actually taken some serious action?
Lydia Dennett: They can file a civil injunction and they haven't used that since 1991. Or they can pursue criminal charges which they've only done eight times in the last 50 years, most recently with President Trump's former campaign manager Paul Manafort.
Manafort has pleaded not guilty to tax evasion and money laundering. Gates pleaded guilty to conspiracy and making false statements. Podesta hasn't been charged but stepped down from his lobby firm.
In all, we found at least a half dozen interests from Russia and 19 from Ukraine turning to high-priced U.S. PR consultants and lobbyists.
Sharyl Attkisson: Why should it be legal for someone outside the U.S. system, who hasn't paid any taxes, to come in and influence how our tax money is spent and how our officials make decisions?
Lydia Dennett: We here at the Project on Government Oversight certainly think it's fair and reasonable for foreign governments to want to put their issues before members of Congress as well as the American public. We just feel like that should be disclosed and the Department of Justice should be enforcing this law so that the American people and members of Congress know who is influencing them and where that money's going.
On Friday, President Trump sanctioned energy mogul Oleg Deripaska and top executives of both VTB Group and Gazprom, all mentioned in our piece, as part of the administration's response to ongoing Russian actions in the West.