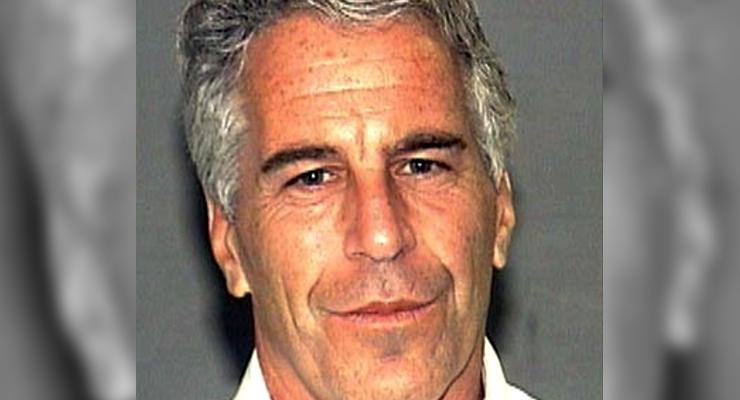 A Vanity Fair article BY GABRIEL SHERMAN takes a look at the potential impact of the Jeffrey Epstein sex trafficking case.
The following are brief excerpts from Sherman's article with a link to the full report below.
Vanity Fair: "IT'S GOING TO BE STAGGERING, THE AMOUNT OF NAMES": AS THE JEFFREY EPSTEIN CASE GROWS MORE GROTESQUE, MANHATTAN AND DC BRACE FOR IMPACT
The questions about Epstein are metastasizing much faster than they can be answered: Who knew what about Epstein's alleged abuse? How, and from whom, did Epstein get his supposed $500 million fortune? Why did Acosta grant Epstein an outrageously lenient non-prosecution agreement? (And what does it mean that Acosta was reportedly told Epstein "belonged to intelligence"?)
But among the most pressing queries is which other famous people might be exposed for committing sex crimes. "There were other business associates of Mr. Epstein's who engaged in improper sexual misconduct at one or more of his homes. We do know that," said Brad Edwards, a lawyer for Courtney Wild, one of the Epstein accusers who gave emotional testimony at Epstein's bail hearing. "In due time the names are going to start coming out." (Attorneys for Epstein did not respond to a request for comment.)
Likely within days, the U.S. Court of Appeals for the Second Circuit will release almost 2,000 pages of documents that could reveal sexual abuse by "numerous prominent American politicians, powerful business executives, foreign presidents, a well-known prime minister, and other world leaders," according to the three-judge panel's ruling...
...Another person involved with litigation against Epstein told me: "It's going to be staggering, the amount of names. It's going to be contagion numbers."
...How Epstein obtained his fortune is a matter of feverish speculation. His claim to a billionaire-only client list now seems laughable to the bankers I spoke with.
...In the absence of much other information, the reigning theory on Wall Street currently is that Epstein's activities with women and girls were central to the building of his fortune, and his relations with some of his investors essentially amounted to blackmail.
Read the rest of the article in Vanity Fair by clicking the link below:
https://www.vanityfair.com/news/2019/07/jeffrey-epstein-case-grows-more-grotesque