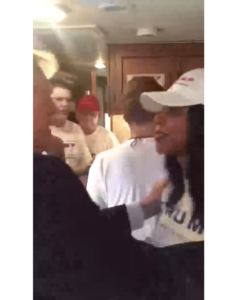 President Trump's lawyers reportedly have posted a video that they say proves Trump is innocent of "forced kiss" allegations made by a former campaign worker.
However, according to CNN, the accuser, Alva Johnson, reportedly says the video proves her side of the story.

What do you think? Watch the video and leave your comments below.
Read the CNN story with full details by clicking here.
Media Mistakes in the Trump Era: Click here