It's really strange, right, to prove a negative. [As for Elmi]: If someone was asking me, do I have a brother by that name, I don't. If someone was asking … are there court documents that are false … there is no truth to that.

Omar to the Star Tribune in October, before she was elected.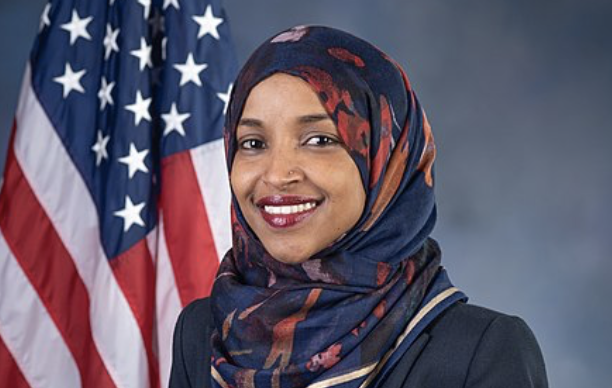 A provocative new article in London's Daily Mail unravels developments in allegations that Congresswoman Ilhan Omar previously married her brother and, separately, is now heading for her second divorce with the father of her children.
The article is entitled: "EXCLUSIVE: Ilhan Omar SPLITS with her husband and moves into luxury penthouse as she heads for SECOND divorce with father of her three children."
By way of background, according to the Star Tribune, Associated Press and other news reports:
New investigative documents released by a Minnesota state agency have given fresh life to lingering questions about the marital history of Rep. Ilhan Omar and whether she once married a man — possibly her own brother — to skirt immigration laws. Omar has denied the allegations in the past, dismissing them as "baseless rumors" first raised in an online Somali politics forum and championed by conservative bloggers during her 2016 campaign for the Minnesota House. But she said little then or since about Ahmed Nur Said Elmi, the former husband who swept into her life in 2009 before a 2011 separation.

Star Tribune and AP reporting
Omar has previously denied marrying her brother. A spokesman for Omar issued a statement on July 19 that did not directly address allegations about her brother:
Since before she was elected to office, Ilhan has been the subject of conspiracy theories and false accusations about her personal life. Emboldened by a president who openly treats immigrants, refugees and Muslims as invaders, these attacks often stem from the presumption that Ilhan — like others who share those identities — is somehow illegitimate or not fully American. Ilhan has shared more than most public officials ever do about the details of her personal life — even when it is personally painful. Whether by colluding with right-wing outlets to go after Muslim elected officials or hounding family members, legitimate media outlets have a responsibility not to fan the flames of hate. Continuing to do so is not only demeaning to Ilhan, but to her entire family.

Jeremy Slevin, spokesman for Rep. Omar, July 19
According to new reporting by the Star Tribune and AP:
Questions surfaced again this month in a state probe of campaign finance violations showing that Omar filed federal taxes in 2014 and 2015 with her current husband, Ahmed Hirsi, while she was still legally married to but separated from Elmi. Although she has legally corrected the discrepancy, she has declined to say anything about how or why it happened. The new documents also detail the Omar campaign's efforts to keep the story of her marriage to Elmi out of the press, arguing that detailed coverage would legitimize the accusations and invade her privacy.

Star Tribune and AP reporting
Meantime, the Daily Mail recently published the following alleged developments:
Minnesota Congresswoman Ilhan Omar and her husband Ahmed Hirsi – the father of her three children – have split, DailyMail.com has learned exclusively
Omar left her husband and has moved into a penthouse apartment in one of Minneapolis's trendiest neighborhoods
'Wow,' said Hirsi, when approached about the split by DailyMail.com. 'I can't comment on that. I'm sorry, I just can't say anything'
Omar did not return calls requesting comment from DailyMail.com by deadline
The news comes as critics are demanding Omar answer questions about whether she married her own brother in a successful bid to get him into the US
'Obviously we are proud that a Somali-American has been elected — but we just think it is the wrong Somali-American,' a community leader told DailyMail.com
Omar first married Hirsi in an Islamic ceremony in 2002 when she was 19, but six years later they 'reached an impasse in our life together,' and divorced
In 2009, Omar married Ahmed Nur Said Elmi, a British citizen, who has been identified as her brother - but this has not been proven
Omar had a third child with Hirsi in 2012, even though she was still legally married to Elmi - who she divorced in 2017 and married Hirsi in 2018
Read the Daily Mail article by clicking the link below:
https://www.dailymail.co.uk/news/article-7287273/Ilhan-Omar-SPLITS-husband-father-three-children.html
Additional details are below:
It's really strange, right, to prove a negative. [As for Elmi]: If someone was asking me, do I have a brother by that name, I don't. If someone was asking … are there court documents that are false … there is no truth to that.

Omar to the Star Tribune in October, before she was elected.
From the Star Tribune:
Beyond denying the provocative allegation that Elmi is her brother, Omar has shed little light on her married life, which began in 2002, when she wed Hirsi in their Muslim faith tradition. The Star Tribune has sought to authenticate some of the most egregious allegations, using public records and available social media posts, which make up the bulk of the case against her. Some of the original social media accounts linking Elmi to Omar after their split in 2011 appear to have been removed, and documents verifying the family relationships of refugees from war-torn countries with limited government record-keeping are notoriously hard to obtain, even by U.S. immigration authorities. Omar declined to make her tax and immigration records available for this report. What is known is that Omar, at the age of 19, sought a legal marriage license with Hirsi in Minnesota. Though they had three children together, they would not legally marry until January 2018, after she had been in the Minnesota Legislature for a year and had dissolved the marriage in 2017 with Elmi. After reaching what Omar called "an impasse in our life together," she and Hirsi split for a period in 2008. They had two children at the time. In February 2009, public records show that Omar legally married Elmi, who she has identified as a "British citizen." The relationship was brief. Omar said it ended in 2011, when she reconciled with Hirsi. While Omar said she and Elmi had divorced in 2011 "in our faith tradition," they would not legally divorce until December, 2017 — a month before she got legally married to Hirsi.