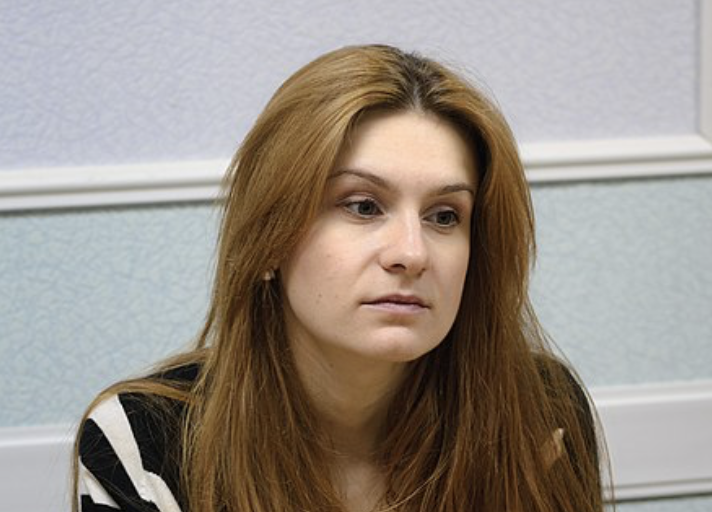 When you thought things couldn't get stranger, journalist Sara Carter has a new interview with the Chief Executive of Overstock.com, Patrick Byrne. It reveals new tangles in the Russia collusion web.
In the interview, Byrne acknowledges providing the government "exculpatory" material in support of Russian gun rights activist Maria Butina. Butina is in prison after pleading guilty to working as a foreign agent without properly registering in the U.S.
Butina was part of the government's effort to prove that the Russians interfered with the 2016 election. But as the heart of the case dissolved in 2018, Butina plead guilty instead to the unregistered lobbying.
According to Carter, Butina attorney Robert Driscoll has now written federal authorities to object to the government's alleged mistreatment of his client, and to complain about alleged disinformation provided by federal officials in her case.
Orally...I directly told the government that I believed Patrick Byrne, Chief Executive of Overstock.com, who had a sporadic relationship with Maria over a period of years prior to her arrest, was a government informant. My speculation was flatly denied. My associate Alfred Carry made similar assertions in a separate debrief that he covered and was also rebuffed. Mr. Byrne has now contacted me and has confirmed that he, indeed, had a 'non-standard arrangement' with the FBI for many years, and that beginning in 2015 through Maria's arrest, he communicated and assisted government agents with their investigation of Maria. During this time, he stated he acted at the direction of the government and federal agents by, at their instruction, kindling a manipulative romantic relationship with her. He also told me that some of the details he provided the government regarding Maria in response was exculpatory—that is, he reported to the government that Maria's behavior and interaction with him was inconsistent with her being a foreign agent and more likely an idealist and age-appropriate peace activist.

Maria Butina attorney Robert Driscoll
Read Sara Carter's entire article by clicking the link below: