According to information in a police report, it was the accuser--a Georgia state legislator--who uttered an allegedly racist phrase to a fellow shopper at a grocery store.
That news from the Atlanta Journal Constitution.
Rep. Erica Thomas originally claimed a "white" man confronted her when she had too many items in an express lane and hurled racist insults at her including "Go back to your country" or "Go back where you came from."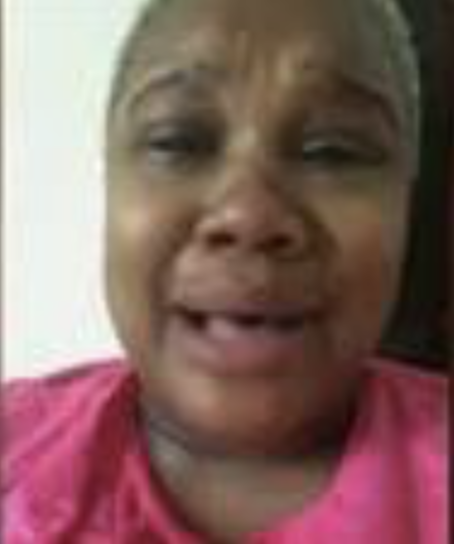 In making the accusation, Thomas tied President Trump to the alleged incident because Trump had recently suggested that four members of Congress who criticize America should "go back" to their families' countries of origin and make them better.
However, the day after Thomas recorded her supermarket accusations in a tearful Facebook video, she acknowledged the man did not say those words and that she said something like that to him.
Additionally, the man, Eric Sparkes, denied making racial comments and said he is not "white" as Thomas has claimed. He said he is a Cuban, a Democrat and anti-Republican.
A Publix employee told a Cobb County officer that she witnessed part of the conversation and heard Thomas "continuously tell Eric Sparkes to 'Go back where you came from!''' but did not hear Sparkes utter those words to Thomas.

Atlanta Journal Constitution
In January, African American actor Jussie Smollett claimed he was victim of a racist attack by white Trump supporters who put a noose around his neck. A month later, his story appeared to fall apart and Smollett was indicted for allegedly paying two black colleagues to stage a fake crime assault against him.
There are multiple other recent instances of allegedly faked racial crimes and allegation tied to President Trump.
A week before Trump was elected, Hopewell Missionary Baptist Church in Mississippi was torched and the words "Vote Trump" found painted on the outside. The mayor condemned the incident as a hate crime and stated it was "an attack on the black church and the black community." However, police later arrested a black church member for the arson. They say the man staged the fire to look like an attack by Trump supporters.
The day after Trump was elected, an incident at Elon University in North Carolina made national news. Hispanic students found a "hateful note" written on a classroom whiteboard reading, "Bye Bye Latinos." After the story made news, it was learned that the message was written by "a Latino student who was upset about the results of the election."
Also the day after Trump was elected, a gay man — reportedly a filmmaker — claimed that homophobic Trump supporters smashed his face with a bottle outside a bar in Santa Monica, Calif. A bloody photo was posted on Twitter, and he was said to have been treated at a local hospital. Police investigated the media reports. They said no complaint was ever filed, there was no evidence of a crime, and a check of local hospitals showed no victim in such an incident.
The week after Trump's election, a Muslim student at the University of Louisiana, Lafayette, claimed Trump supporters pulled off her head covering, and assaulted and robbed her. She later admitted fabricatingthe story.
A month after Trump's election, a Muslim-American woman claimed Trump supporters tried to steal her headwear and harassed her on the New York City subway. She ultimately was arrested after confessing she made up the whole story.
Read the article about the Rep. Thomas allegations below in the Atlanta Journal Constitution:
https://www.ajc.com/blog/politics/cobb-police-charges-will-filed-georgia-lawmaker-publix-dispute/fp9t5RJLXVSOTaMnVLmHEP/