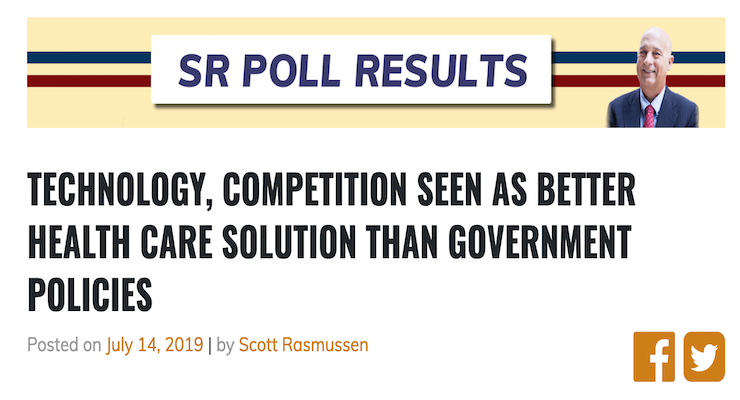 Americans don't believe government policies are the best answer to the nation's health care problems.
That's according to a recent poll by ScottRasmussen.com.
Forty-eight percent (48%) of respondents said they believe new technologies will have a bigger positive impact on the future of health care than new government policies. Twenty-nine percent (29%) have the opposite view.
Forty-one percent (41%) of voters say more competition between health care providers is more likely than more government regulation to improve the quality of medical care.
Among other findings: 41% say technology and competition is good for the industry and will improve medical quality. Twenty-five percent (25%) say technology and competition will worsen medical quality and 34% said they are not sure.
In general, Democrats and Republicans agree that the health care system needs some fixing up, but Democrats are more focused on technological solutions. Republicans are more focused on competitive solutions, according to the Scott Rasmussen poll.
You can find more in-depth results here: Scott Rasmussen poll on healthcare, technology, and competition.