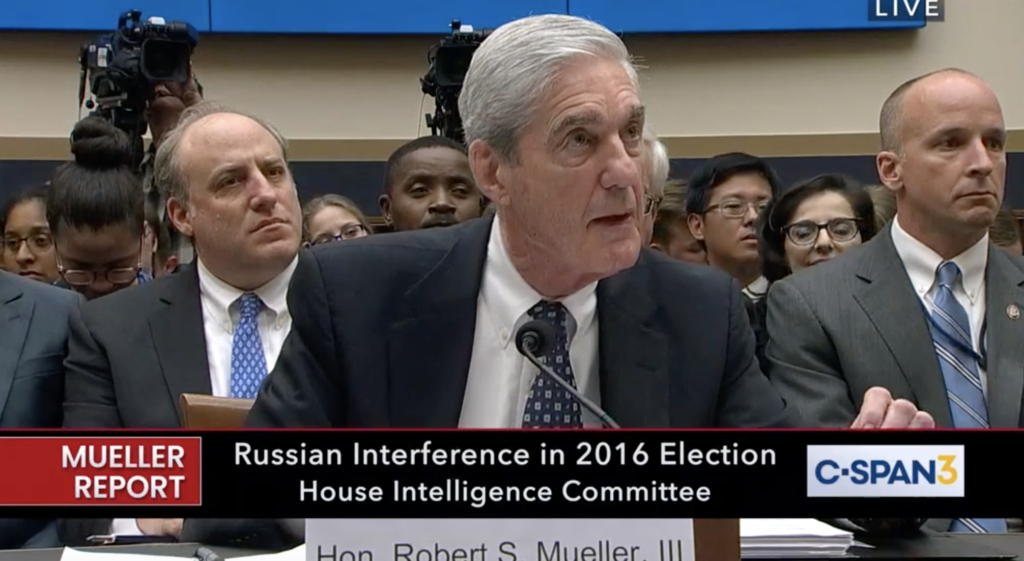 In an uncomfortable exchange that lasted nearly one minute, former Special Counsel Robert Mueller could not think of the word "conspiracy."
Mueller was testifying Wednesday before the House Intelligence Committee. Democrats and Republicans asked him to explain the findings of his investigation into Trump-Russia collusion.
Watch and listen to the clip by clicking the link below:
https://www.c-span.org/video/?c4810007/robert-mueller-find-conspiracy
Fight improper government surveillance. Support Attkisson v. DOJ and FBI over the government computer intrusions of Attkisson's work while she was a CBS News investigative correspondent. Visit the Attkisson Fourth Amendment Litigation Fund. Click here.