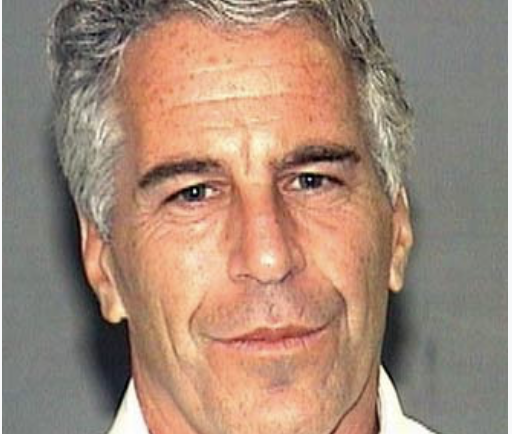 In November of last year, the Miami Herald published a three part investigation and timeline about the Jeffrey Epstein case entitled, "Perversion of Justice."
The following is a brief excerpt with a link to the full report. The story starts in October of 2007 with a meeting between Epstein attorney Jay Lefkowitz and Miami's top federal prosecutor at the time: Alexander Acosta.
Perversion of Justice, by the Miami Herald
Facing a 53-page federal indictment, Epstein could have ended up in federal prison for the rest of his life.
But on the morning of the breakfast meeting, a deal was struck — an extraordinary plea agreement that would conceal the full extent of Epstein's crimes and the number of people involved.
Not only would Epstein serve just 13 months in the county jail, but the deal — called a non-prosecution agreement — essentially shut down an ongoing FBI probe into whether there were more victims and other powerful people who took part in Epstein's sex crimes, according to a Miami Herald examination of thousands of emails, court documents and FBI records.
The pact required Epstein to plead guilty to two prostitution charges in state court. Epstein and four of his accomplices named in the agreement received immunity from all federal criminal charges. But even more unusual, the deal included wording that granted immunity to "any potential co-conspirators'' who were also involved in Epstein's crimes. These accomplices or participants were not identified in the agreement, leaving it open to interpretation whether it possibly referred to other influential people who were having sex with underage girls at Epstein's various homes or on his plane.
As part of the arrangement, Acosta agreed, despite a federal law to the contrary, that the deal would be kept from the victims. As a result, the non-prosecution agreement was sealed until after it was approved by the judge, thereby averting any chance that the girls — or anyone else — might show up in court and try to derail it...
...The Herald also identified about 80 women who say they were molested or otherwise sexually abused by Epstein from 2001 to 2006. About 60 of them were located — now scattered around the country and abroad. Eight of them agreed to be interviewed, on or off the record. Four of them were willing to speak on video...
...Federal prosecutors identified 36 underage victims, but none of those victims appeared at his sentencing on June 30, 2008, in state court in Palm Beach County. Most of them heard about it on the news — and even then they didn't understand what had happened to the federal probe that they'd been assured was ongoing...
..."It started out to give a man a back rub, but in many cases it turned into something far worse than that, elevated to a serious crime, in some cases sexual batteries,'' he said.
Most of the girls said they arrived by car or taxi, and entered the side door, where they were led into a kitchen by a female staff assistant named Sarah Kellen, the report said. A chef might prepare them a meal or offer them cereal. The girls — most from local schools — would then ascend a staircase off the kitchen, up to a large master bedroom and bath.
They were met by Epstein, clad in a towel. He would select a lotion from an array lined up on a table, then lie facedown on a massage table, instruct the girl to strip partially or fully, and direct them to massage his feet and backside. Then he would turn over and have them massage his chest, often instructing them to pinch his nipples, while he masturbated, according to the police report...
Read the rest of the Miami Herald investigation by clicking the link below:
https://www.miamiherald.com/news/local/article220097825.html