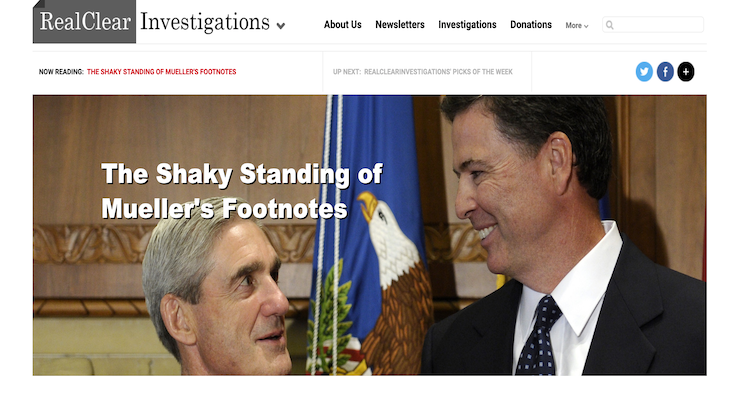 A new report from Real Clear Investigations outlines crucial information contained among some 2,000 footnotes in Special Counsel Robert Mueller's report on Trump-Russia collusion.
Eric Felten from Real Clear Investigations says many of the the footnotes raise more questions than answers. According to Felten:
Some footnotes appear to treat former FBI Director James Comey's word as absolute truth.
Other footnotes apparently exist just to smear people such as Michael Flynn, President Trump's first security adviser.
More footnotes seem to be "places to air unfounded speculation."
Read more of Felten's article here: Mueller footnotes.
Fight improper government surveillance. Support Attkisson v. DOJ and FBI over the government computer intrusions of Attkisson's work while she was a CBS News investigative correspondent. Visit the Attkisson Fourth Amendment Litigation Fund. Click here.