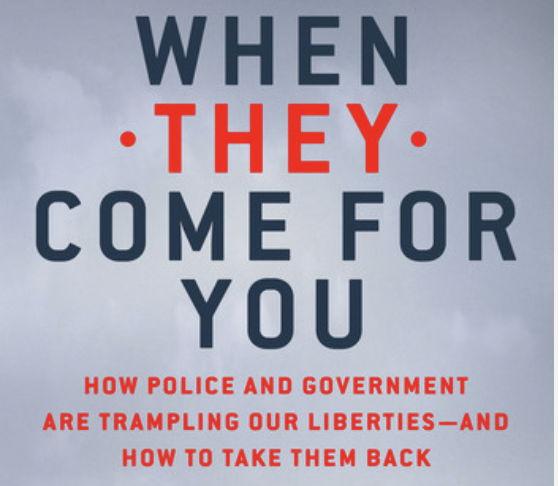 The eye opening new book written by award-winning investigative journalist David Kirby is on sale now: When They Come For You.
I think of it as 1984 for 2019.
When They Come For You details how to fight back against government, law enforcement and bureaucratic interests "seizing our property, our children, our savings, and our fundamental American rights."
Federal, state and local governments, police, lawmakers, judges, revenue agents, unelected power brokers, and even government social workers are are all playing a role, according to Kirby.
The book is not just written from a liberal viewpoint, it's written from the viewpoint of all freedom-loving Americans.
Police and prosecutorial misconduct, overzealous bureaucrats with virtually unchecked power, unwarranted searches, SWAT-style raids on the homes of innocent Americans, crackdowns on a free press and the right to protest, removing children from their parents without cause, "debtors prisons," restricting freedom of health choice, seizing private assets for government profit, and much more demonstrate how deeply our rights and our national values are eroding.

Publisher description of When They Come For You
To help fight government overreach, support Attkisson v. Dept. of Justice/FBI over the government computer intrusions. Click here to support.