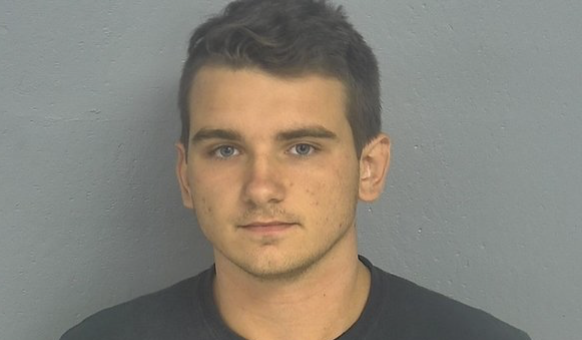 Formal terrorism-related charges have been filed against a 20-year old man who allegedly was caught wearing body armor and carrying a loaded rifle with more than 100 rounds of ammunition at a Walmart in Springfield, Missouri.
However, according to NPR, police said they believe the man, Dmitriy Andreychenko, didn't want to kill anyone but wished to cause chaos.
It is legal to carry a weapon out in the open in Missouri. However, gun owners are not allowed to display or use their weapons in a threatening manner, and some say that's what Andreychenko was doing.
Andreychenko told police, "I wanted to know if that Walmart honored the 2nd Amendment." He reportedly indicated he didn't expect the reaction he got in Missouri. "I understand if we were somewhere else like New York or California, people would freak out," read Andreychenko's statement to police.
If convicted, Andreychenko faces four years in prison and/or a fine of $10,000.