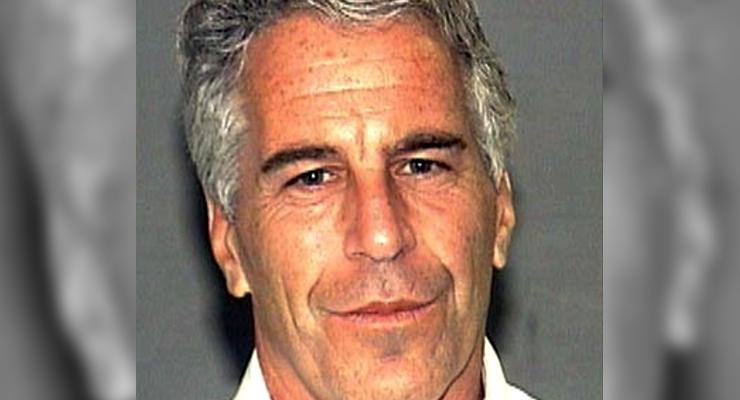 Before today, even a Hollywood movie about Jeffrey Epstein's escapades and high profile friends would not have contemplated ending in his supposed suicide.
Too suspicious.
According to law enforcement sources quoted in the New York Post, there was a call for a reported cardiac arrest at the Manhattan Correctional Center just before 6:40 a.m. this morning. Authorities indicate Epstein had been found unconscious in his jail cell, and was rushed to the hospital where pronounced dead.
New documents in Epstein's case were released Friday. There were reports he was considering providing information to authorities in an effort to shave time off any prison sentence.
Epstein, 66, was arrested on July 6 and accused of sexually abusing dozens of young, underage girls. It was widely speculated he held blackmail material and damaging information on countless powerful political figures, Hollywood personalities and rich people around the world.
He was jailed on July 18. Epstein asked the judge to allow him to await trial at home under house arrest with an electric monitor and 24/7 surveillance, but the judge said no.
Epstein likely believed his life was in danger. There was plenty of speculation he would never make it to trial.
Last month, on July 24, Epstein was rushed to a hospital after alleged suicide attempt in his New York jail cell. He'd reportedly been found on the floor "blue in the face" with marks on his neck. Medical officials reportedly concluded Epstein had attempted suicide. He was returned to his jail cell the same day under "suicide watch." This means he should have been monitored 24/7 so that he would not be able to injure himself.
Although the July 24 incident was regarded as a suicide attempt, there was no public reporting as to what Epstein himself said about it.
At the time, Spencer Kevin, an attorney for several of Epstein's alleged victims in a 2008 case, said Epstein's life was "definitely in jeopardy."
I question whether or not it was a true suicide attempt that Mr. Epstein was involved in in jail or whether or not there may be some powerful people who just don't want him to talk...It'll be interesting to see whether or not Mr. Epstein attempts again to get out on bail and if he does, whether he survives between now and the date of his trial.

Spencer Kuvin, Epstein victims' attorney, July 30
In the 2008 case, Epstein was convicted of underage sex and exploitation charges in a plea deal that is being criticized as lenient. Among other terms, he served 13 months in prison and was allowed to leave custody during the day.
Epstein was previously found injured in his cell on July 24. Authorities reportedly placed him on suicide watch following a medical examination.
Questions
A few of the obvious questions in the aftermath of Epstein's death include:
1. Considering the nature of the charges against him and the danger he faced, why wasn't Epstein in special protective custody from the start with 24-hour cameras and security monitoring him in jail? Who makes such decisions?
2. Even if Epstein wasn't carefully monitored initially, how could he have been returned to the same cell under "suicide watch," yet end up dead?
3. What does the video that was monitoring Epstein's jail cell show?
4. What did guards and other inmates see and hear?
5. What did Epstein supposedly use to commit suicide, since all items that could help an inmate accomplish that are supposed to be removed from the cell?
6. Who, specifically, was responsible for watching Epstein and ensuring he remained unharmed?
7. What, exactly, did Epstein tell his attorney and medical personnel after his reported suicide attempt last month? Was his interview recorded?
8. Is there any chance Epstein isn't dead, but was put into witness protection?
9. Will there be an autopsy and will the results be released?
Part of the strange story surrounding Epstein's death may be told in the coming days through the official response. Will we learn the names of those who surrounded Epstein in jail and those who were responsible for watching him? Will their testimony be released? Will they be held accountable?
After Epstein's July arrest, Democrat political strategist Christine Pelosi, daughter of House Speaker Nancy Pelosi, tweeted a warning that it was "quite likely" that Epstein would implicate major political figures.
"This Epstein case is horrific and the young women deserve justice. It is quite likely that some of our faves are implicated but we must follow the facts and let the chips fall where they may—whether on Republicans or Democrats."

Christine Pelosi, Democrat strategist