This has to be one of the odder things I've run across.
I was with my Full Measure crew shooting new stories out west for our upcoming Season 5.
Smack dab in the middle of nowhere-- and I do mean nowhere-- we came across this roadside attraction: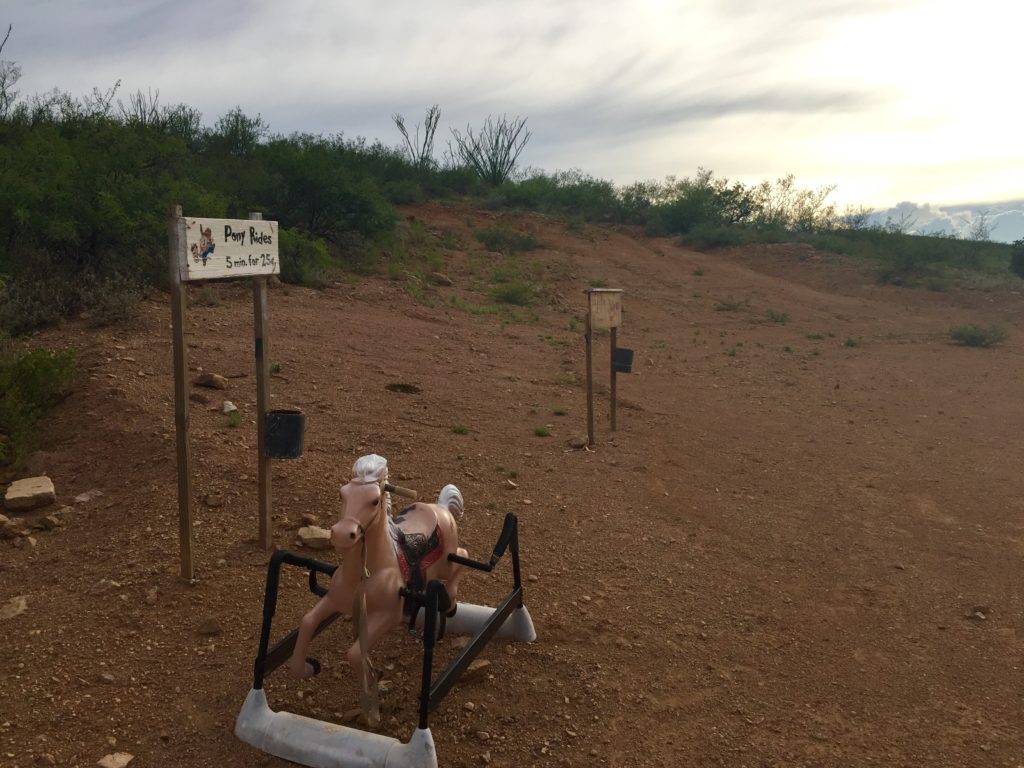 Closer inspection revealed a fairly professional looking sign offering "pony rides" on a child's worn plastic pony. Twenty-five cents buys you a five minute ride.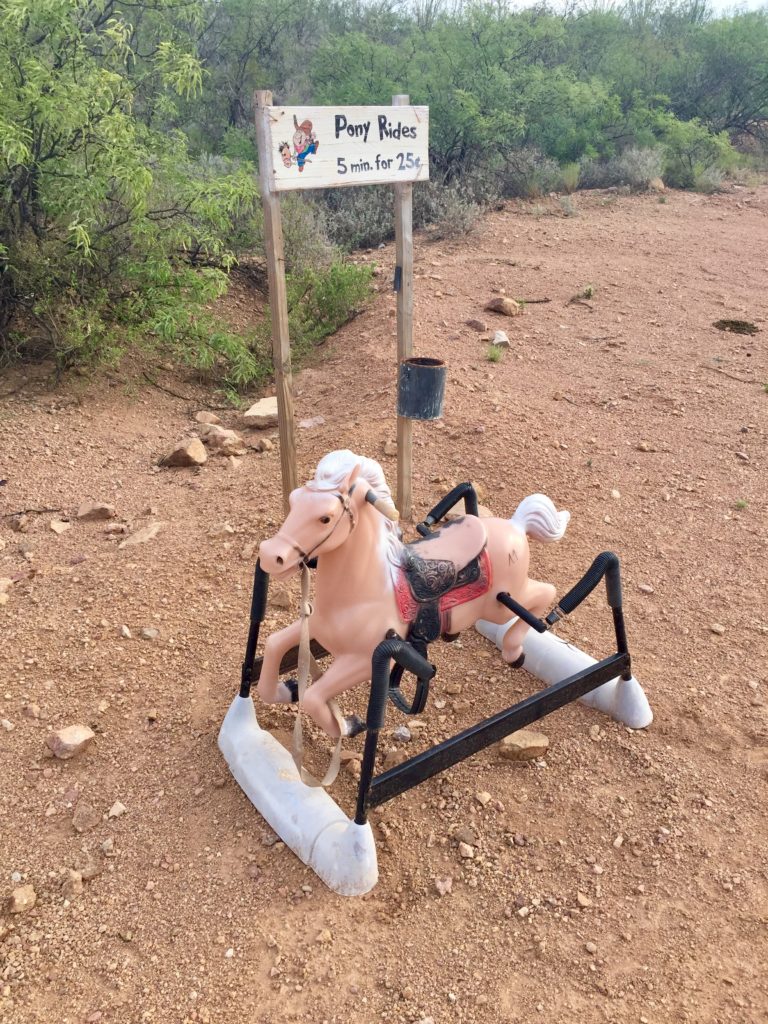 Of course, nobody is there to hold you to the five minutes... or make sure you leave your coins. (We did.) Yes, there was money in the pot from others who stopped by.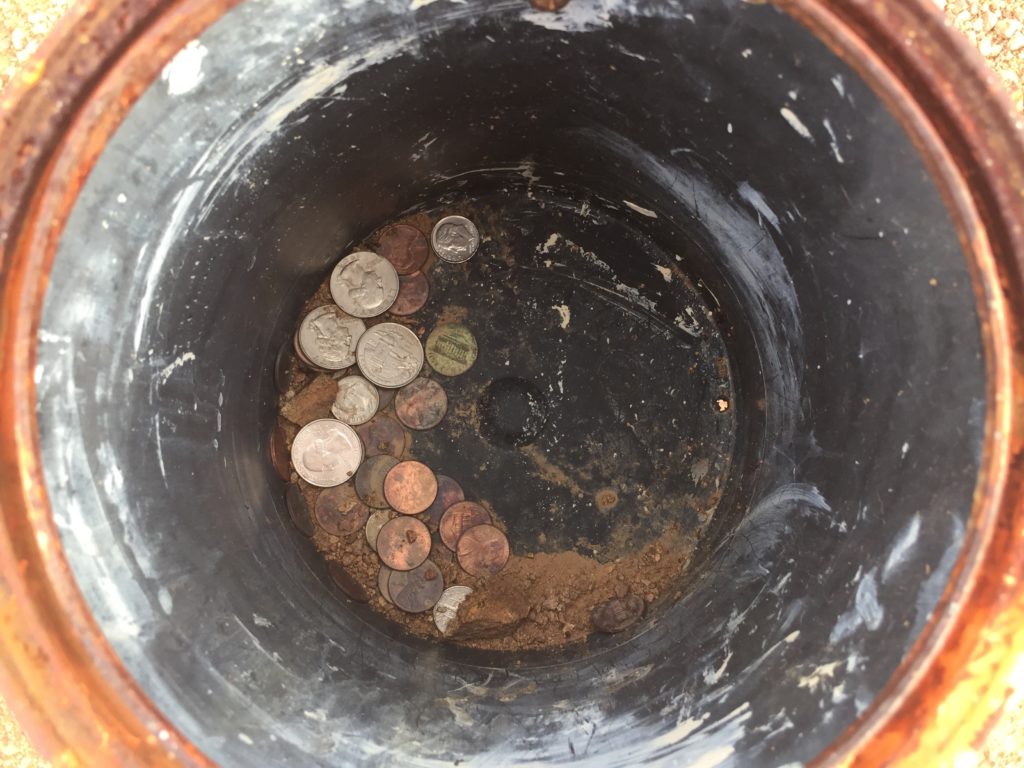 A second sign at the site advertised "bull rides." The bull toy had apparently been removed, but there was money remaining in that bin, too!
You never know what you'll find.
Watch Full Measure every Sunday. Starting Sept. 8 we begin Season 5! Watch to see what we found in our reporting along the U.S. Mexico border.