I'm very excited to let you know that Season 5 of Full Measure begins Sun. Sept. 8!
Our promise each week is to bring you original stories that are off the regular news narrative. We'll begin the season with a cover story about the immigration crisis in Europe that is putting Greece near its breaking point.
I took the photo below on a trip with the Greek Coast Guard while we were shooting this story. The captain told me they no longer protect their border, they simply fish poor refugees out of the water every night. There's a known trafficking route from Turkey to Greece but nobody stops it and people just keep coming.
I found a lot of similarities between the debate here in the U.S. over illegal immigration— primarily from Central America— coming in from the southern border, and illegal immgrants— primarily Muslim— coming to Europe from Iraq, Afghanistan, Syria and Africa.
What I didn't know is that after Europe's huge influx in 2015, the continent largely pulled in the welcome mat to these refugees. Yet the refugees are still coming and you won't believe how many are stuck in Greece. Greek officials told me they can't afford it-- and that the rest of Europe is abdicating its responsibility.
It looks like no other Sunday program is going to tell you this story.
These are the kinds of stories we will be reporting all year without trying to force opinions down your throat.
I'm lucky to have terrific producers and contributors such as James Rosen, Scott Thuman, Joce Sterman, Jonathan Elias and Lisa Fletcher.
Several of you encouraged the start of The Sharyl Attkisson Podcast (Thank you!) You can listen and/or subscribe on iTunes and most distributors or click the Podcast tab at SharylAttkisson.com. Follow the podcast on Twitter. (@SharylPodcast)
I'm also starting a new podcast affiliated with my TV program Full Measure. We're calling it "Full Measure After Hours." You'll hear the behind the scenes stories about our travels and newsgathering. I hope you'll look for it and subscribe! Please follow this podcast on Twitter, too! (@FullMeasureAH)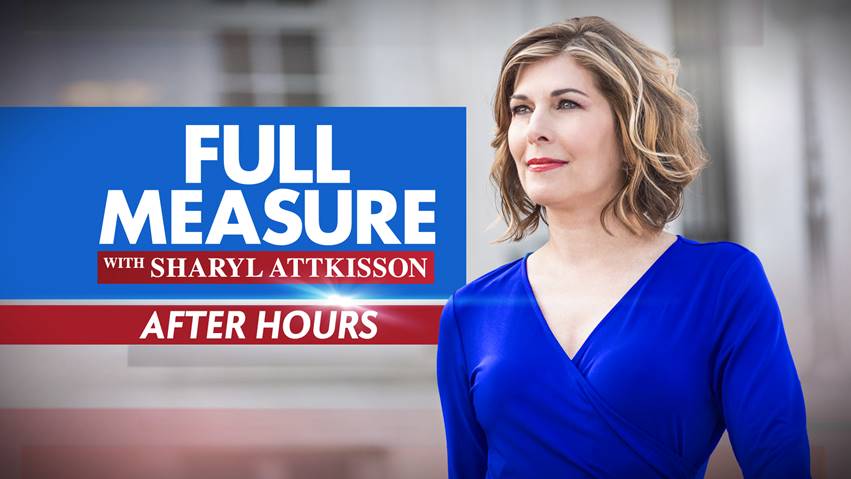 It's going to be a terrific Fall full of original reporting!