After our first report, Europe and Japan banned most uses and types of the most problematic gadolinium MRI dyes.
The FDA decided not to issue a ban in the U.S. saying benefits outweigh risks.
The FDA issued a warning, instead.
The FDA says there's more risk with Omniscan or OptiMARK than Eovist, Magnevist, or MultiHance.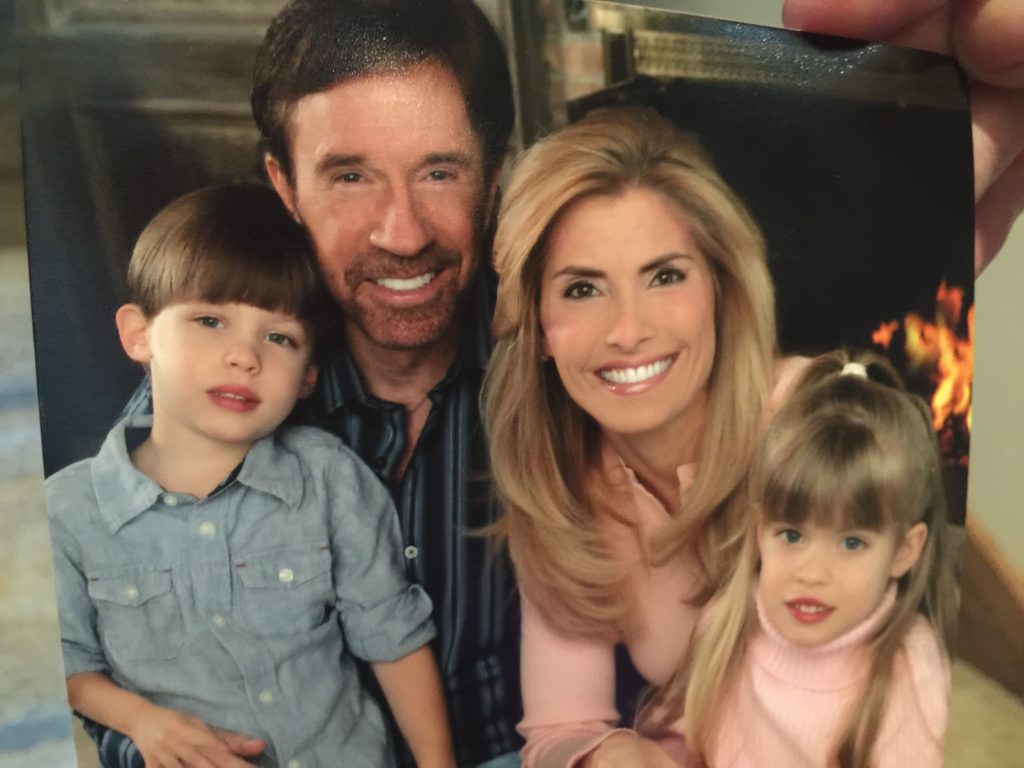 Since 2017, I've reported on the increasing safety issues surrounding some commonly-used MRI dye known as "gadolinium." I told the story with help from the wife of Chuck Norris who almost died from gadolinium toxicity after a series of MRIs.
After my initial report on Full Measure, the questionable dyes were banned in many countries. However, the FDA chose instead to issue a warning.
The problem is, not many people have heard of the warning and it's not easy to find on the FDA website, as I reported.
Many doctors are also unaware. One expert explained to me that the medical doctors who refer patients for MRIs count on the radiologist to know about the dye warnings and risks. However, the radiologists who do know typically don't see or consult with the patients, so the information is not transmitted.
My Full Measure story below is the only place I know of where the safety information-- by brand, according to the FDA-- is easily accessible.
You can watch the video at the end of the text below.
Three decades of scientific thought regarding the safety of dye commonly used in MRIs has been upended but odds are you haven't heard much about it. Today we begin with an important follow up to a story we first brought you last year. We told the distressing case of Chuck Norris and his wife Gena, who became critically ill after her MRIs. After our original report aired, health bodies in the U.S. and many other countries made major changes. So why don't you know more about them?
Chuck Norris and his wife Gena are now suing McKesson Corporation and other companies related to gadolinium MRI dye. Dozens of gadolinium poisoning claims have been filed nationwide.
Gena Norris: I want to try this case in the public because they would love for it to remain in the shadows and not be talked about.
Chuck Norris: Windy today, but it's beautiful.
We first told you their story last June. Their nightmare began when Gena had three MRIs in one week to evaluate her rheumatoid arthritis and ended up in the ER over and over.
Gena Norris: And by the fourth, fifth, sixth night, the burning just kept traveling and I would go in and they'd say, well what's wrong with you? And I'm like I, I don't know. I don't feel good. And I'm just, I'm burning. I, that's all I can tell you is I'm burning all over. I feel like I have acid everywhere in my tissues, I'm just, I'm on fire.
Doctors didn't consider that Gena might have been poisoned by gadolinium, the toxic heavy metal in the dye injected into her for the MRIs. After researching scientific literature and connecting to patients online, Gena told her husband she knew what was wrong.
Gena Norris: When we got to the hospital in Houston, I said I'm only going to be able to tell you one time this last time and I need you to listen to me very closely. I have been poisoned with gadolinium or by gadolinium and we don't have much time to figure out how to get this out of my body or I am going to die.
Chuck Norris: I can take her anywhere in the world. I'm blessed enough to have the money to do that, but where do I take her?
They only found help with alternative medicine doctors who discovered Gena's gadolinium levels were literally off the charts. Healing has taken several years and two million dollars of treatments not covered by insurance. We caught up with the Norris' again at their Texas ranch where Gena is still in intensive treatment.
Gena Norris: Like I've said before, we're all broken. We are broken. If I were to stop any of those things with gadolinium deposition disease, it's lurking in my body and it talks to me. If I am exposed to things or under too much stress, I can feel very, very symptomatic. But I'm still healing.
Sharyl Attkisson: If you had to explain in just a paragraph or so what this lawsuit is about, what would you say?
Todd Walburg: This lawsuit is about a big cover up by the drug companies that has resulted in a whole population of people who had been poisoned by Gadolinium. There's internal documents that go back decades that show that the companies knew about the risks of Gadolinium.
Todd Walburg is the Norris' attorney. He attended an FDA safety meeting that was scheduled shortly after our story aired; one advocates had pressed for for years. Gena's case was brought up.
Voice of FDA Advisor Alicia Toledano: The disconnect noted in Gena Norris' statement is so true all across this country every single day.
Todd Walburg: At the conclusion of that September hearing, there was a vote held and the FDA committee voted 13 to one in favor of requiring additional warnings.
The only "no" vote came from one FDA adviser who said the recommended warnings weren't strong enough.
Alicia Toledano: When a patient finally does get tested and is found to have gadolinium retention, but there is no FDA approved antidote. What does that patient do?
There's been a dramatic evolution in thought since MRI dye was introduced 30 years ago. Doctors and the FDA used to insist gadolinium was quickly urinated out of the body. But in 2006, internal FDA documents show, scientists recognized gadolinium was linked to a deadly disease that causes thickening and tightening of the skin and organs: nephrogenic systemic fibrosis or NSF. In 2007, the FDA added a serious "black box" warning, but only for patients with weak kidneys. In 2010, an expanded warning about repeat MRIs. Then, in 2015, the FDA also acknowledged, there could be risks to people with normal kidneys.
FDA video: Recent studies conducted in people and animals have confirmed that gadolinium can remain in the brain even in individuals with normal kidney function. Available information does not identify any adverse health effects.
By then, injured patients like Sharon Williams were networking online. She had five MRIs with gadolinium over several years and got sicker each time.
Sharon Williams: So my symptoms got dramatically worse after dose 4. We thought there had to be something wrong with my brain, so I had dose 5 for a brain MRI. And literally all hell broke loose after that. I mean, it was terrible.
Sharyl Attkisson: Meaning what?
Sharon Williams: Meaning that's when all the symptoms went crazy. I mean, I couldn't begin to tell you how severe some of the symptoms were as far as pain, spasms, problems with my blood pressure.
Sharyl Attkisson: How did you figure out it was this gadolinium?
Sharon Williams: In 2014, I had part of my thyroid gland removed and gadolinium was in it, 51 months after my last MRI.
Williams contacted the FDA regularly starting in 2012, presenting scientific research and asking for help, only to be told the matter was under study.
It's taken years for major health bodies to acknowledge major issues. In May of last year, the FDA stepped up warnings again, saying gadolinium is not only retained in the brain but in body organs, too. But it downplayed any risks. Shortly after, Europe and Japan banned most uses and types of the most problematic gadolinium dyes. The FDA decided on a different approach last December, deciding not to issue a ban in the U.S.; insisting gadolinium benefits outweigh any risks. Instead, the FDA ordered new safety studies. According to the FDA, the bigger problem occurs with the types of dyes called "linear," which stay in the body longer and in larger amounts. The FDA says there's more risk with Omniscan or OptiMARK than Eovist, Magnevist, or MultiHance. The lowest levels remain in the body after Dotarem, Gadavist and ProHance, according to the FDA.
You might think all of this would make national headlines since MRIs are so common. There are 30 million MRIs in the US each year. But we had to hunt pretty hard to find the latest safety information on the FDA website. It wasn't on the main MRI page. When we clicked over to MRI safety, it wasn't there either. And it didn't show up when we searched "MRI dye safety" or "MRI dye." We finally found it when we searched "Gadolinium safety."
Gadolinium manufacturers say they're following all FDA recommendations. Some are phasing out so-called "linear" gadolinium dyes. The makers firmly deny any cover up and say they've taken action and followed FDA rules as soon as they've learned of any safety concerns.
The Norris' say the FDA hasn't done enough.
Gena Norris: Well, they made some acknowledgement. They've moved the needle a little bit, but they haven't moved it enough.
Sharyl Attkisson: Some people think because your name is on this cause, that's what's helped it get attention and maybe that's what even helped spur the FDA action after so many years.
Chuck Norris: I really don't think so. I think it's her because she had a good way of explaining what is going on. I am just her companion. I am trying to keep her healthy and that's what I've been doing for five years.
Gena Norris: Five years. Five Years.
Chuck Norris: But the thousands of others who can't afford this, and this is what bothers me is seeing, see, I'm so grateful for my wife, but I want to see these people being taken care of too.
Gena Norris: I don't need this stress, but it's become so personal to the victims, that either died or that are suffering in silence and that don't have a voice. Thankfully we have a platform and as far as I'm concerned, I'll be their worst nightmare until they do the right thing. I'm not going away. I'm just, I'm not going away.
McKesson told us that since it distributes but doesn't manufacture gadolinium, it's never been involved in the FDA-approval process.
Watch the video by clicking the link below:
https://fullmeasure.news/news/cover-story/mri-changes-08-07-2018