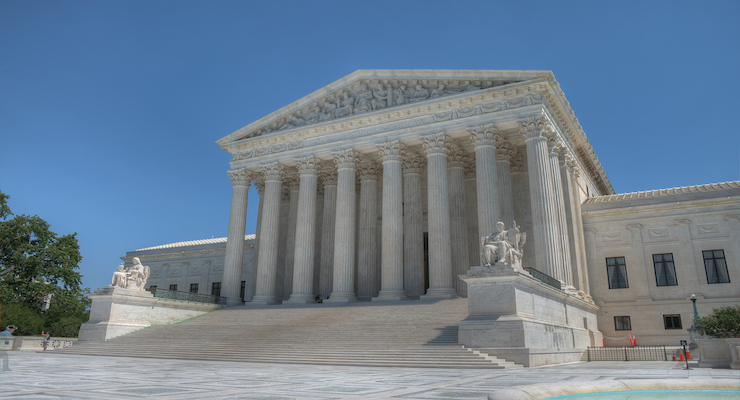 Two liberal-appointed justices sided with five conservative-appointed justices tonight in allowing a Trump administration asylum policy to be implemented while challenges work through the court system.
The White House win means that for now, people seeking asylum in the U.S. must seek safe haven in the first "safe" country they arrive in.
That effectively means that immigrants traveling from Central America who pass through Mexico will have to seek asylum in Mexico rather than farther north in the United States.
The decision rolls back a lower-court ruling intended to block the policy in some southern border states.
BIG United States Supreme Court WIN for the Border on Asylum!

President Donald Trump tweet, Wed. Sept. 11, 2019
The liberal-leaning judges who went along with the conservative-leaning majority are Elana Kagan and Stephen Breyer.
The two dissenting justices who disagreed with the court's decision are liberal-leaning Sonia Sotomayor and Ruth Bader Ginsburg.
Once again, the Executive Branch has issued a rule that seeks to upend longstanding practices regarding refugees who seek shelter from persecution.

Sonia Sotomayor, U.S. Supreme Court Justice
[We are] pleased that the Supreme Court intervened in this case... This action will assist the Administration in its objectives to bring order to the crisis at the southern border, close loopholes in our immigration system, and discourage frivolous claims.

Alexei Woltornist, Department of Justice spokesman
If you're interested in a timeline regarding this topic, read more by clicking here.