The following is an excerpt from an article in The Washington Examiner (video clip below):
Former acting Immigration and Customs Enforcement Director Tom Homan tore into House Democrats during his testimony in front of the House Judiciary Immigration and Citizenship Subcomittee on Friday.
Homan sparred with Vice Chairwoman Pramila Jayapal during the hearing about border detention practices after she repeatedly tried to cut him off for continuing to speak after his allotted time had expired.
Read the full article in the Washington Examiner by clicking the link below:
https://www.washingtonexaminer.com/news/you-work-for-me-ex-ice-director-slams-democrat-during-detention-facilities-hearing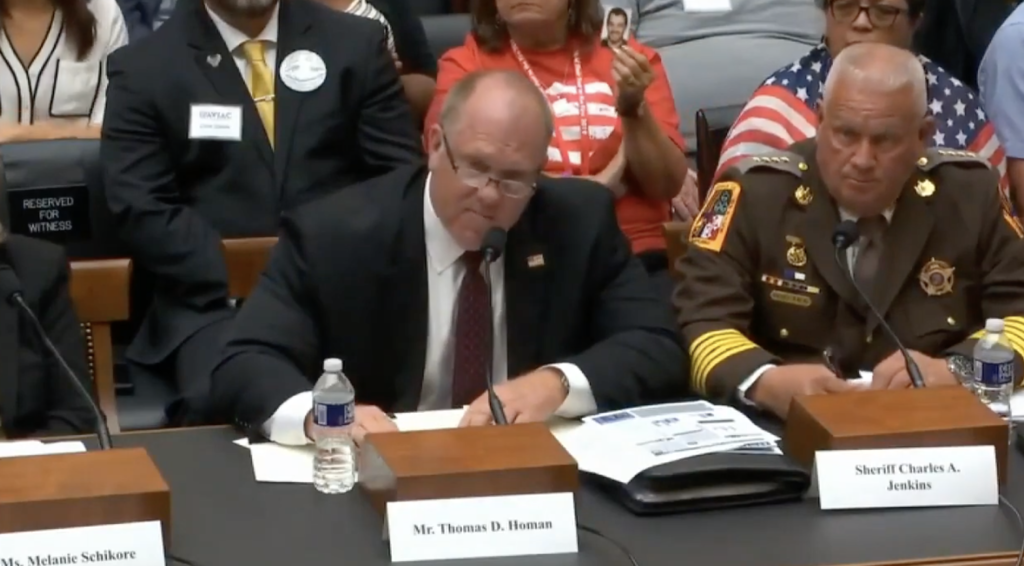 To help fight government overreach, support Attkisson v. Dept. of Justice/FBI over the government computer intrusions. Click here to support.