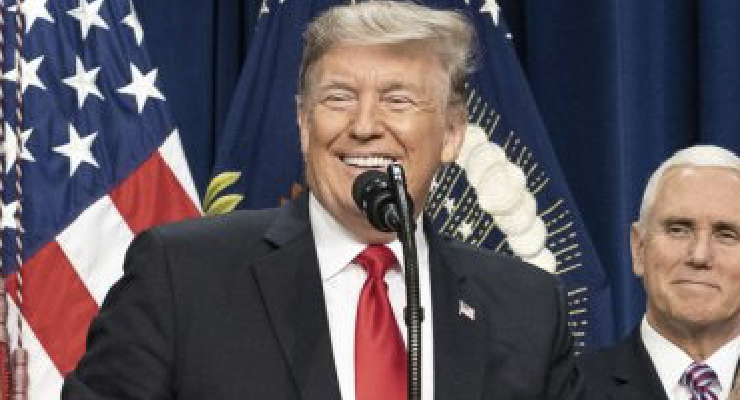 In a decision that President Trump complained was not widely reported, a federal judge has slapped down a California bill that attempted to keep Trump off the 2020 presidential ballot in the Golden State.
The bill in question was passed by California Democrats and signed by Governor Gavin Newsom. It required candidates to make public five years of tax returns to be able to appear on the 2020 primary ballot in California.
U.S. District Judge Morrison England, Jr. slammed the proposal in siding with Trump on Tuesday.
The dangerous precedent set by this act, allowing the controlling party in any state's legislature to add substantive requirements as a precondition to qualifying for the state's presidential primary ballot, should concern all candidates alike.

Morrison England, Jr., U.S. District Judge
England noted that the new law appears to have specifically targeted President Trump. England stated that the law violates the First Amendment rights of candidates.
I won the right to be a presidential candidate in California, in a major Court decision handed down yesterday. It was filed against me by the Radical Left Governor of that State to tremendous Media hoopla. The VICTORY, however, was barely covered by the Fake News. No surprise!

President Trump (tweet)
Read more about the story by clicking the link below:
https://www.dailywire.com/news/victory-trump-wins-2020-election-case-against-california-democrats-calls-out-media