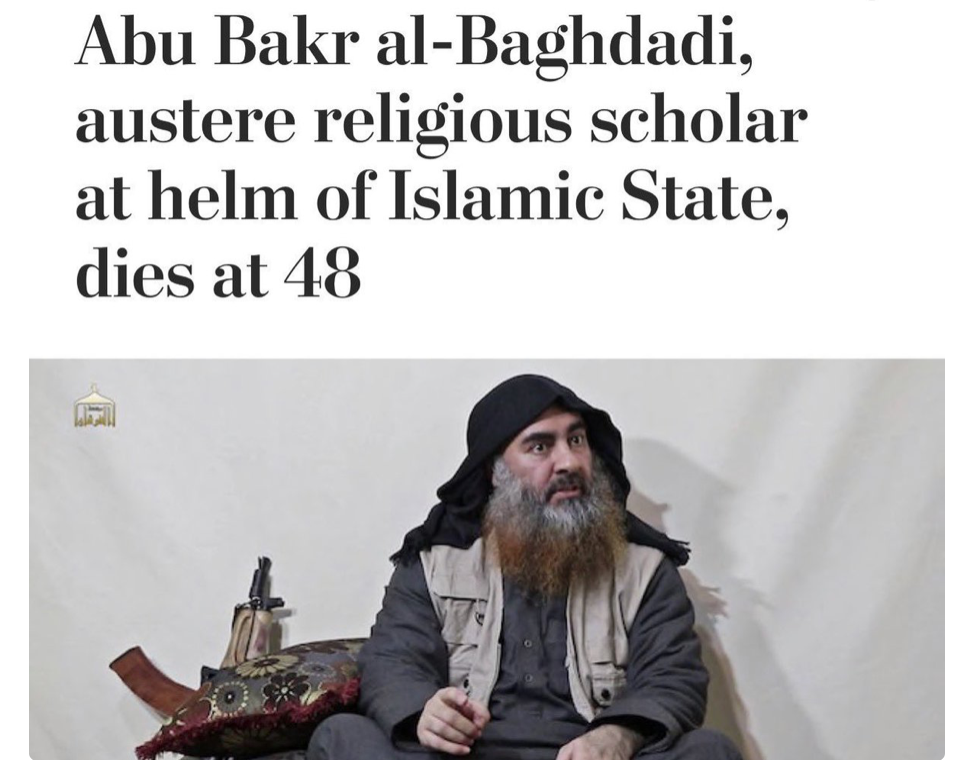 There was confusion and outrage surrounding three Washington Post headlines after the raid on the leader of the Islamic extremist terrorist group ISIS, al-Baghdadi.
The first headline called al-Baghdadi a "terrorist in chief": "Abu Bakr al-Baghdadi, Islamic State's 'Terrorist in Chief,' dies at 48."
That headline was mysteriously replaced by one that changed al-Baghdadi from a terrorist to a scholar. It read, "Abu Bakr al-Baghdadi, austere religious scholar at helm of Islamic State, dies at 48."
That ignited a firestorm of criticism and prompted yet another headline change. This one read, "Abu Bakr al-Baghdadi, extremist leader of Islamic State, dies at 48."
A Washington Post executive tweeted that the headline, presumably the second one, should never have been posted. However, the publication failed to explain who was behind that headline or how and why it was posted.
PR News published an interesting take on the whole saga from a public relations standpoint:
PR often advises that companies own their errors, correct the mistakes, apologize sincerely, promptly and with a remorseful tone. Being as transparent as possible also is recommended. In addition, PR 101 says an investigation into how the error occurred and a plan to correct it should be shared with the public. The newspaper took several of those steps Sunday, but omitted others.

PR News
Click the link below to read the interesting analysis in PR News.
https://www.prnewsonline.com/WaPo-headline-al-Baghdadi