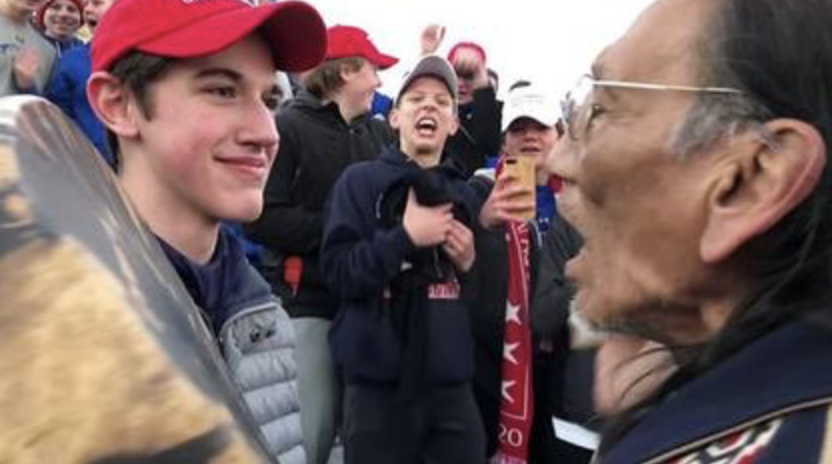 The Kentucky teenager who claims he's the victim of a false portrayal by the news gets to move ahead with his defamation lawsuit against NBC.
Nicholas Sandmann was on a school trip in Washington D.C. last January when he came face to face with a Native American activist. News reports showed video of the encounter and portrayed it as a confrontation initiated by Sandmann.
Numerous analysts and commentators later apologized for what they called a mischaracterization.
Sandmann is suing NBC, The Washington Post and CNN for $275 million.
Click the link below to read more on the story at Epoch Times.
https://www.theepochtimes.com/judge-allows-covington-students-defamation-suit-against-nbc-to-proceed_3155846.html