President Trump has insisted his July 25, 2019 phone call with Ukraine's president was "perfect."
His critics argue it's evidence of a criminal quid pro quo, extortion and bribery.
Read the transcript as released by the White House below.
Note: Per procedures described by White House officials, the "transcript" is not necessarily a direct verbatim of the call, which reportedly was not recorded, but a compilation of transcribed notes taken by observers. This apparently is not a process unique to the Trump presidency. George Kent, Deputy Asst. Secretary of State who testified against Trump at Wednesday's impeachment hearing, stated it is not unusual for such calls to not be recorded.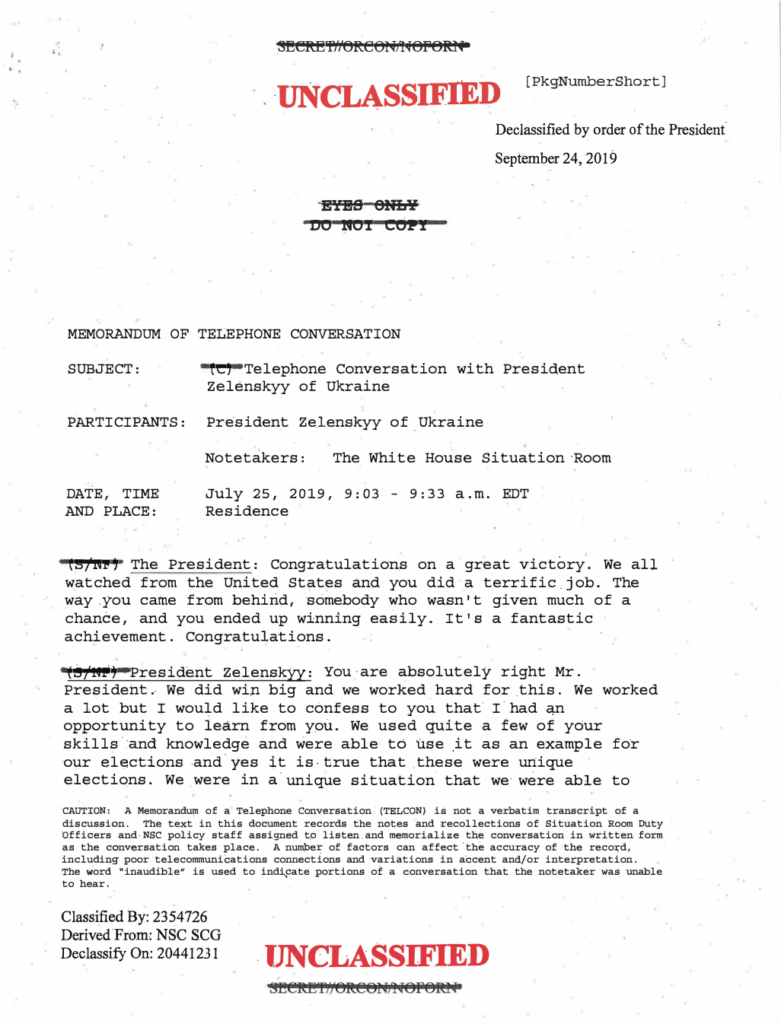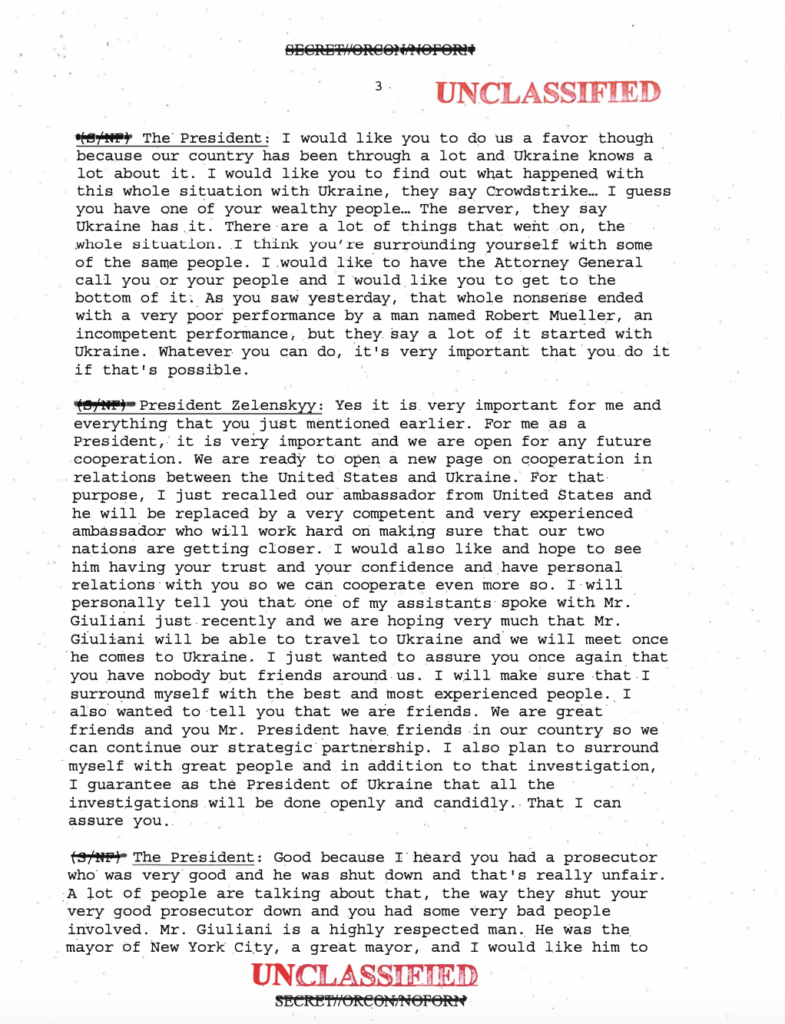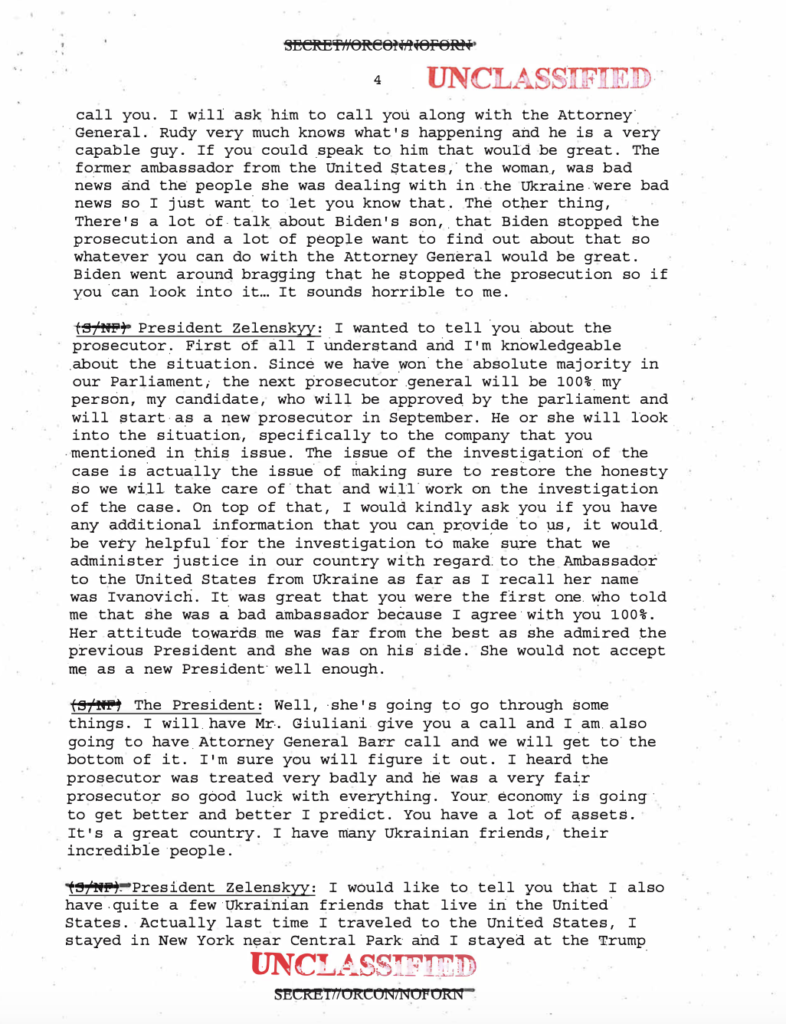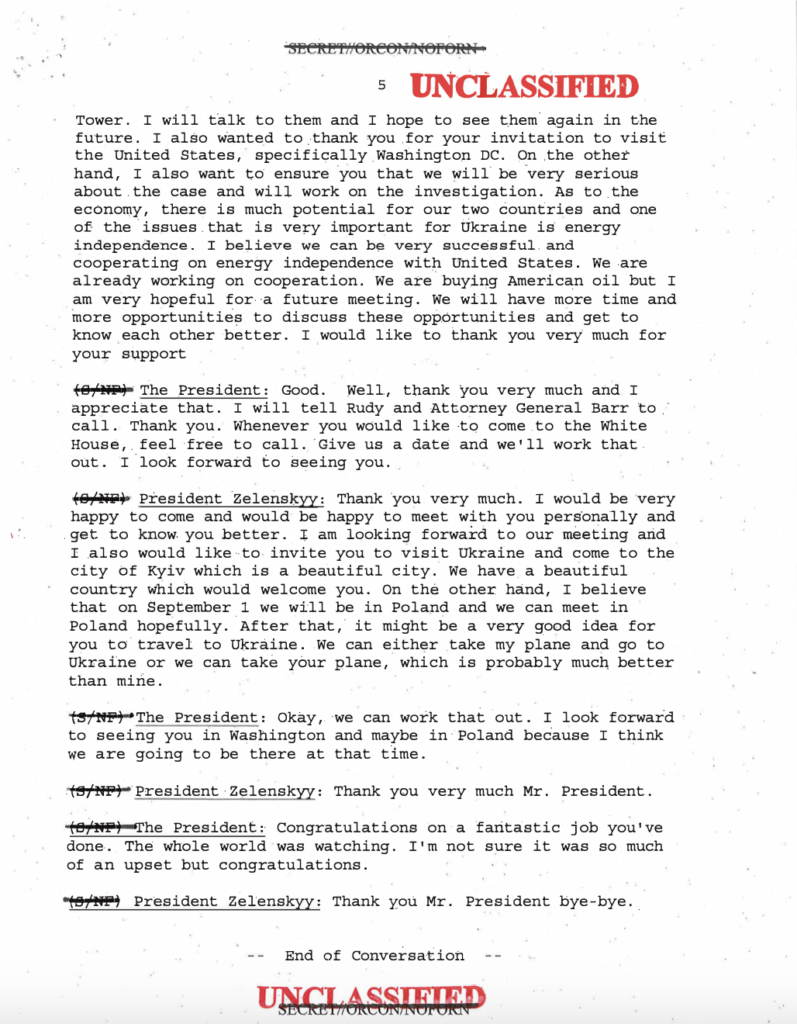 The link to the document is below:
https://www.whitehouse.gov/wp-content/uploads/2019/09/Unclassified09.2019.pdf