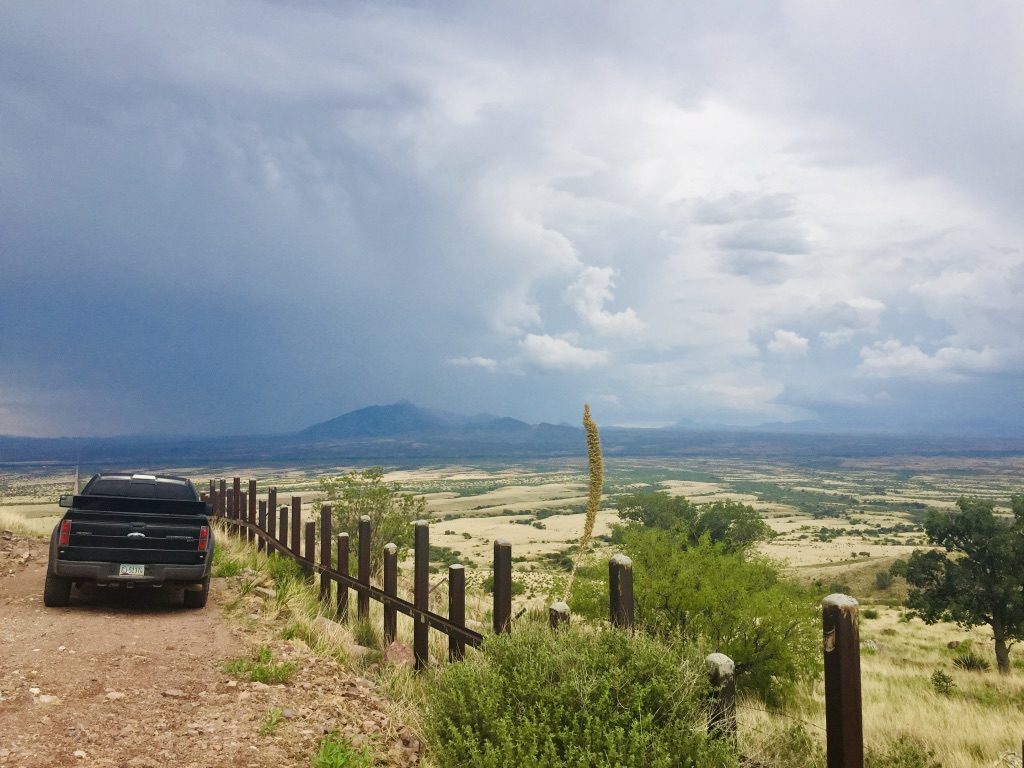 Watch the Full Measure video investigation by clicking the link at the end of this story.
Building the wall was a top promise of the Trump campaign along with getting Mexico to pay for it. Well, Mexico hasn't paid but some wall has been built with more progress made since summer after the Supreme Court ruled President Trump and use military funds. For a reality check on the wall we head to the Tucson Sector in Arizona, covering 262 border miles, and one of the busiest for illegal immigrants and drugs.
With dusk on the way, we're far from civilization, in the northern part of Arizona's Sonoran Desert.
Sharyl: Mexico is this way—Is that right?
Elledge: Yes, Mexico is approximately 34, 35 miles south of us here and we're just south by about six or seven miles of Three Points, Arizona.
Sharyl: Johnny Elledge is one of 250 agents assigned to the Border Patrol Search, Trauma, and Rescue Team, known as BORSTAR.
Sharyl: What's it like on a night like this?
Elledge: If you guys were here this morning, it was approximately 102 degrees. Now it's approximately 88 degrees. So the aliens and the smugglers are going to take advantage of this time that it's cooler to move.
Sharyl: if you find somebody, they've probably been walking for quite a while already?
Elledge: Yes. Most of the time if we're this far north of the border, the individuals have been walking for quite some time. And on BORSTAR, all of us are at a minimum of EMTs. And we also have paramedics.
Tena: This area, if you are lost or seeking aid, this is a very bad spot to be in.
Supervisory Border Patrol agent Richard Tena is trying out their newest technology.
Tena: This is a Polaris Ranger, that's been retrofitted with military specifications and it houses a scope package.
Sharyl: In this area where we are, have you run across much traffic?
Tena: Yes. This area, the Altar Valley, is historically very busy. For both illegal aliens and illegal narcotics trafficking. There's never a dull moment, it's always busy.
Before long, they spot what they call a "quitter" an illegal immigrant who wants to be caught.
He's Juan Manuel Juarez Melendez from Honduras.
Sharyl: How old are you? Cuantos anos?
Translator: 21
Sharyl: He tells me he came to the US for work it's the second time he's crossed illegally in two months.
Translator: because of the blisters I couldn't continue walking. My last drink of water before this was around 6 or 7 in the morning.
Sharyl: Was there a fence that you crossed? How did you cross?
Translator: Up in the mountains
Sharyl: Where there was no fence?
(Continued below. Listen to the podcast on this topic at "Full Measure After Hours." Click the link below the photo.)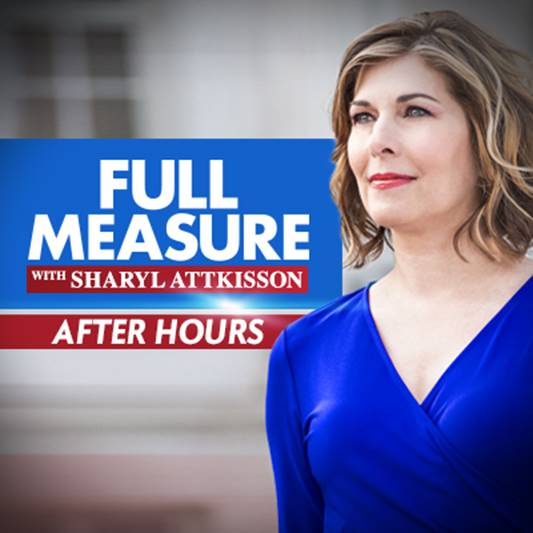 Translator: Just a barbwire fence.
Much of the border between the US and Mexico is just a barbed wire or other barriers easily crossed. This video shows 66 illegal immigrants on the Mexican side, on their way to a place where the fence ends and they walked into Arizona. Here, 38 illegal immigrants managed to cross from Mexico under old border wall. This photo shows how drug cartel vehicles use ramps to defeat vehicle barriers. And this group is walking into the U.S. between fencing and a short vehicle barrier. Before President Trump was elected, there were 654 miles of manmade barriers on the 1,933 mile long southern border. We wanted to find out how much new and improved wall has been built over the past three years. This is one spot along the Mexican border where there's a big difference. The fence has been extended from 18 to 22 feet, it's been reinforced, improved, and the razor wire added. We asked Ken Cuccinelli, head of US Citizenship and Immigration Services to quantify miles of new barrier.
Sharyl: Some people say there's almost nothing new as a result of President Trump. Some people argue there's a lot of new wall or pieces of wall refurbishment. Is there a way to quantify what's been done?
Cuccinelli: Yeah. As we sit here, there's 75 miles of new wall. I think the debate arises because some of that new wall, which is this 18 foot steel girders with climb plates and that sort of thing, is replacing what looks like in some places dilapidated, the kind of things you see on tin shacks in third world countries, that people are walking through.
Construction crews have been demolishing old barriers where border patrol said they most needed help. Most of the new construction is replacement, and there's a handful of new barrier miles. Here's a section of old wall on the left— made of what's called "landing mat" material— next to the replacement. Border patrol says the new barrier makes a difference. This 2005 video shows illegal crossings in San Luis, Arizona despite 10 foot high landing mat wall. Here's that spot today— a "triple layered enforcement zone" featuring an 18 foot high fence made of hollow steel beams filled with concrete and reinforced steel. This is a spot where the new 18-foot border wall meets the new 30-foot border wall east of the San Luis, AZ commercial port of entry.
Sharyl: President Trump has said since before he was elected that we do not need a wall along the entire border. But 75 miles is not a very big piece three years in.
Cuccinelli: The Department of Defense money was only freed up truly this summer. Literally, we're only weeks or a couple of months after that happened. And the other element of it is that like a lot of other construction, it takes more time to get ready to build than it does to build. We've pounded through a lot of the land acquisition, some of which has to be done by eminent domain, not our first choice.
Overall, since President Trump took office in early 2017, nearly ten billion dollars has been secured for 509 miles of "new border wall system." Besides the 75 miles built 157 miles more are under construction. 276 miles are in the pre-construction phase. They expect to get to 450 miles by the end of President Trump's first term.
There's one more complication. On an air tour with border sheriff Mark Dannels, we saw something surprising on the Mexico side. Wall prototypes that look like ours.
Dannels: This is obviously built by the cartel, and this is a duplication of what the U.S. – Mexico barrier looks like. And they practice on that before they get to the real one.
No sooner do we design a better wall.. than the Mexican drug cartels find ways to defeat it. Before we leave Arizona, we go on a last call with Border Patrol surveillance cameras captured this image of a man getting over the new and improved wall into the U.S then disappearing in a nearby neighborhood.
Border patrol: Looks like a rock was kicked out of the way there.
Border patrol: He in there? Yeah he's right around the corner.
Sharyl: Agents finally found him in a tree, his hands seriously cut.
Sharyl: How do you think he got across? One of the most fortified places?
Border Patrol: We have a cut in the concertina wire over here We've seen a major reduction in crossings in these particular areas. This used to be very well known for a drug smuggling route, now we'll see since this one individual maybe one or two on a random or rare occasion.
Since we spoke to Trump officials, six more miles of border wall has been finished for a total of 81 miles. Border Patrol says it costs an average of $6.5 million dollars per mile to build or replace fencing.
Watch the story by clicking the link below.
http://fullmeasure.news/news/cover-story/seeking-the-wall