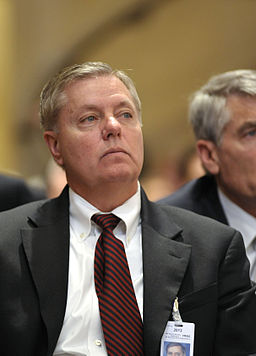 According to a Nov. 21, 2019 letter from Sen. Lindsey Graham (R-S.C.), head of the Senate Judiciary Committee, to Secretary of State Mike Pompeo:
On Feb. 2, 2016 the office of Ukraine's Prosecutor General Viktor Shokin raided the home of the Mykola Zlochevsky. Zlochevsky is a former Ukrainian government official accused of corruption, and founder of Burisma, Ukraine's biggest natural gas company. The son of Vice President Joe Biden, Hunter Biden, was a member of Burisma's board.
On Feb. 4, 2016 the raid and seizure of property was publicly announced. The same day, Hunter Biden reportedly began "following" the Twitter account of a longtime Joe Biden adviser: then-Deputy Secretary of State Tony Blinken.
On Feb. 11, 18 and 19, 2016 Vice President Biden had calls with Ukrainian President Petro Porshenko regarding previous demands for the prosecutor, Shokin, to be fired for corruption.
On March 22, 2016 Vice President Biden had another call with President Porshenko.
On March 29, 2016 Prosecutor Shokin was removed.
Sen. Graham's letter to Secretary Pompeo asks for documents regarding allegations that Vice President Biden played a role in terminating the prosecutor who was investigating the company Biden's son was involved with.
The Bidens have denied doing anything improper.