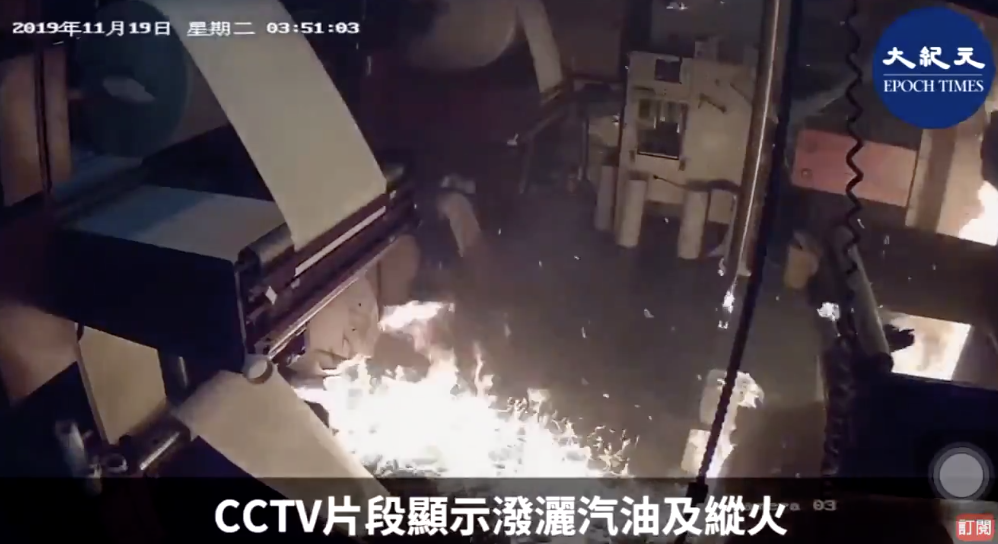 Epoch Times, which has offices in Hong Kong, has published this surveillance video showing thugs entering their offices and literally burning their printing presses.
According to a tweet by Epoch Times, involvement by the Chinese Communist Party is suspected.
"Staff managed to put out the fire, but only after effecting significant damage. #CCP involvement suspected, given @hk_epochtimes truthful and transparent coverage of the #HongKongProstests."

Epoch Times tweet, Nov. 19
Watch the video by clicking the arrow below.