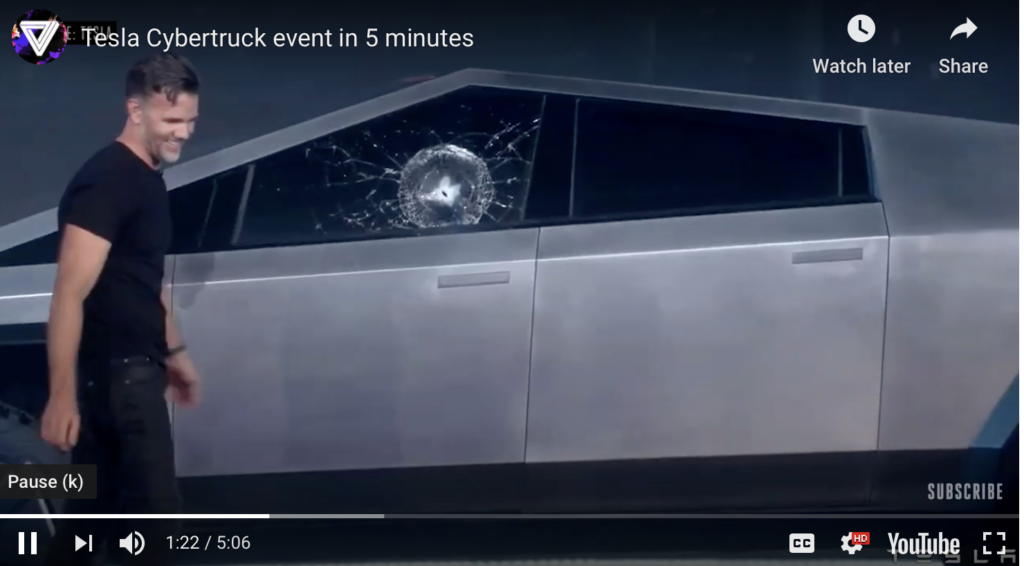 In the past week, Tesla CEO Elon Musk had an extremely embarrassing public moment.
It happened when he took to the stage to unveil Tesla's new all-electric pickup truck: the Cybertruck. When trying to demonstrate that the truck has shatterproof windows, Musk invited Tesla design chief Franz von Holzhausen to throw a heavy metal ball at one.
It smashed the window.
Thinking it was an anomaly, Musk invited von Holzhausen to try again.
Window smashed -- again. 
Musk says it had worked in prior tests.
On the other hand, some people theorize the whole event was a planned stunt to draw attention to Tesla and the vehicle.
What do you think?
Watch the video at about 1:19 in at the link below: