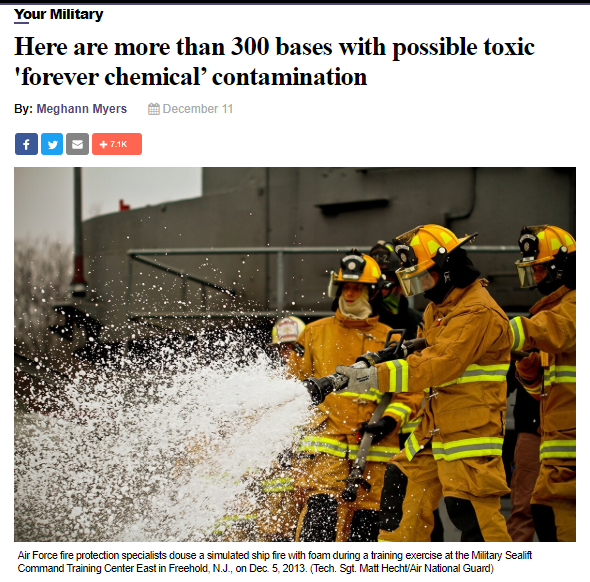 More than 300 military sites are suspected of having water affected by toxic chemical known as PFAS, according to the Environmental Working Group (EWG).
EWG created an interactive map of the military bases whose water, says the group, could be impacted by runoff from foam firefighters use in training and emergency response.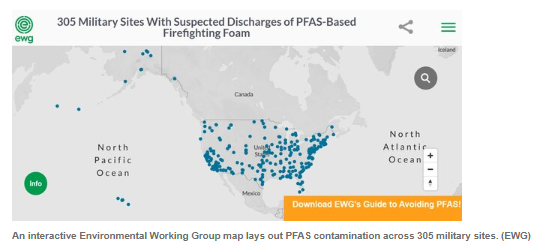 The EWG map includes 138 locations not previously identified as known contamination sites.
A proposed bill in Congress would phase out the use of the toxic chemical. The Department of Defense is also funding research for a new foam that could replace PFAS, according to MilitaryTimes.com.
Read more by clicking the link below.
https://www.militarytimes.com/news/your-military/2019/12/11/here-are-more-than-300-bases-with-possible-toxic-forever-chemical-contamination/