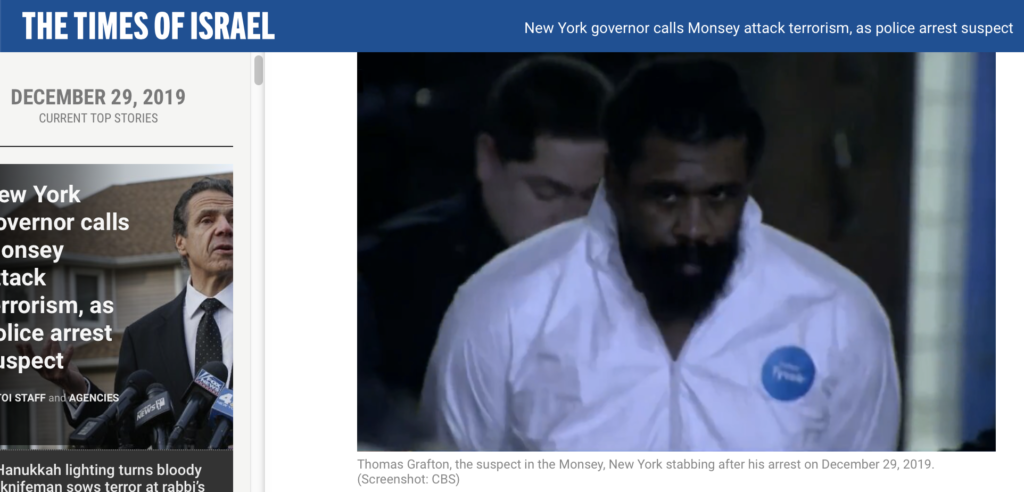 Police have arrested a man from New York in the anti-Semitic stabbing of five people Saturday night in Monsey, New York.
Thomas Grafton allegedly crashed a Hanukkah gathering at the home of Rabbi Chaim Leibish Rottenberg and used a machete to attack. He then fled. Police captured him in the area. He is charged with five counts of attempted murder.
It is the second stabbing attack in the ultra-Orthodox community within a month. This morning, New York Governor Andrew Cuomo called it "an act of domestic terrorism" and promised any guilty parties will be punished to the fullest extent of the law.
In the earlier attack, a shooter linked to the Black Hebrew Israelite movement killed a police officer and then fled to a kosher grocery shop in Jersey City and killed three people, including two Hasidic Jews.