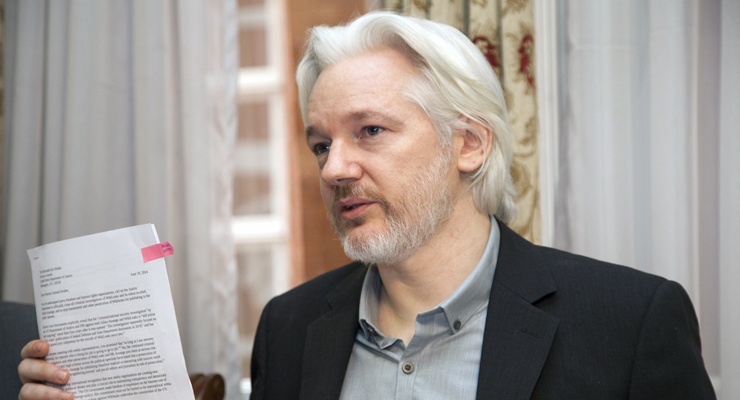 The Committee to Protect Journalists (CPJ), a press freedom organization, left off Julian Assange from its annual list of worldwide jailed journalists. That's according to an article in Medium.com by Kevin Gosztola.
The CPJ acknowledged to Gosztola that they anticipated pushback for not including Assange in their list.
CPJ indicated it considered Assange to be a "source" rather than a "journalist."
Gosztola takes issue with the CPJ (and other news outlets) referring to Assange as a "source", rather than a journalist, and suggests they have ulterior motives for that designation. Gosztola goes on to explain why he believes that Assange is, in fact, a journalist, under CPJ's own definition.
CPJ defines journalists as people who cover news or comment on public affairs through any media — including in print, in photographs, on radio, on television, and online.

Kevin Gosztola, Medium.com
Gosztola argues that it is easier to characterize Assange as a criminal if he is not thought of as a journalist.
Read Gosztola's article here:
https://medium.com/@kevin_33184/why-did-respected-press-freedom-organization-exclude-assange-from-annual-list-of-jailed-3f9ab5fe8906