A mechanic for American Airlines has plead guilty to sabotaging a plane at Miami International Airport.
According to the Miami Herald, 60-year old Abdul-Majeed Marouf Ahmed Alani now faces up to three years in prison.
Alani was not charged with a terrorist act, although authorities say he lied about taking a trip to Iraq, his brother is a member of the Islamic extremist terrorist group ISIS, the FBI found an ISIS video on Alani's phone showing someone being shot in the head and Alani "sent the video to someone with an Arabic message asking 'Allah' to take revenge against non-Muslims."
Officials reportedly believe Alani was just trying to cause a delay in the flight to get overtime.
In retrospect, it sounds like a very lucky save.
From the Miami Herald: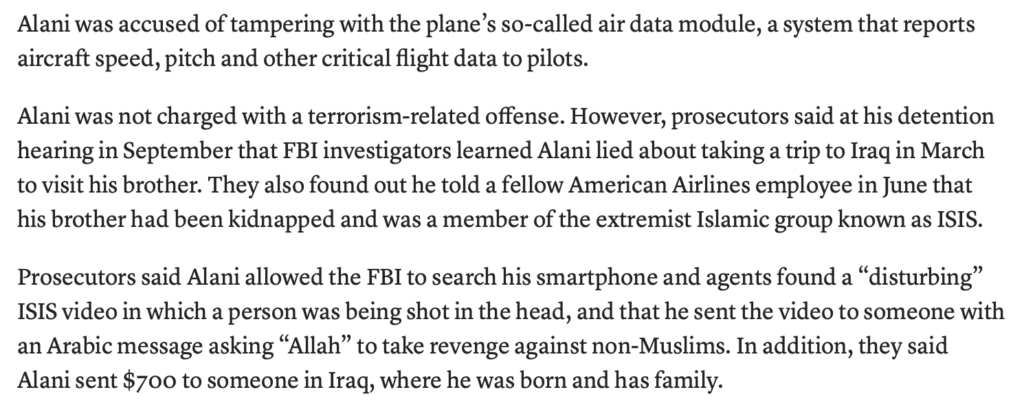 Read the Miami Herald article by clicking the link below:
https://www.miamiherald.com/news/local/article238483208.html