Twenty-five percent (25%) of Americans say they delay treatment of a serious medical condition due to health care costs, according to a recent Gallup poll.
Another 8% said they or a family member put off treatment for a less serious condition, bringing the total percentage of American households delaying health care to 33%, tying the previous 2014 record high number.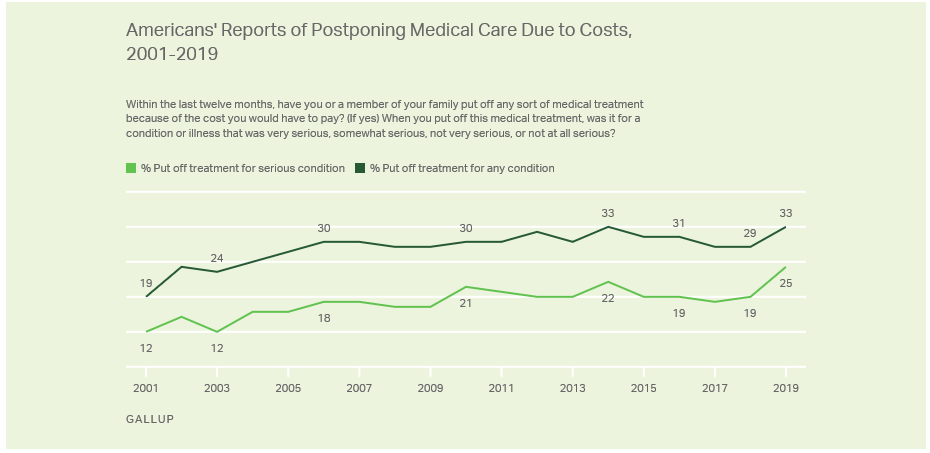 Lower income households saw a larger increase in reported delayed medical treatment than middle and upper income households.
There may be a partisan component to the reports of delayed health care, since more (self-identified) Democrats report delaying important treatment and the existence of pre-existing conditions.
Read more by clicking the link below:
https://news.gallup.com/poll/269138/americans-delaying-medical-treatment-due-cost.aspx
Fight improper government surveillance. Support Attkisson v. DOJ and FBI over the government computer intrusions of Attkisson's work while she was a CBS News investigative correspondent. Visit the Attkisson Fourth Amendment Litigation Fund. Click here.