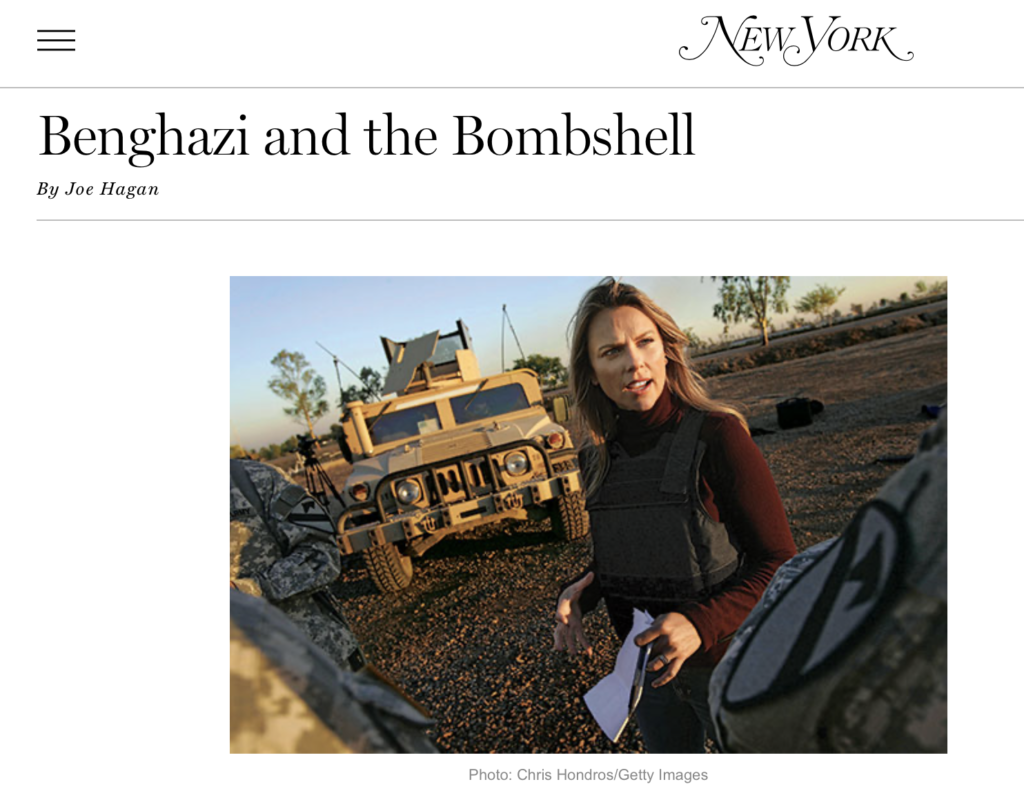 Logan claims a 2015 article about her was designed to harm her career
New York Media (which owns New York magazine) stands by its reporting
Former 60 Minutes correspondent Lara Logan is suing the author and publisher of a story that she says destroyed her earning capacity at CBS News.
The article by Joe Hagan was published in New York magazine 2014. It was titled "Benghazi and the Bombshell." It provided an in depth look at Logan's career as a war correspondent, and her personal life before and during her employment at CBS News.
The story included a critical look at the 60 Minutes story Logan reported about the Sept. 11, 2012 Islamic extremist terrorist attacks on Americans in Benghazi, Libya. Four Americans, including U.S. Ambassador Christopher Stevens, were killed. The Obama administration attempted to cover up the terrorist source of the attacks and the fact that the State Department, manned by Hillary Clinton at the time, had denied repeated requests for beefed up security from U.S. diplomats on the ground.
CBS retracted the 60 Minutes report after government officials and the smear group Media Matters launched a campaign to discredit it. Government officials took issue with a claim by one of the men Logan interviewed who they say gave false information: he stated he was on the scene during the attacks when he allegedly was not. (However, the government officials who challenged the information did not provide Logan with any documentation proving their claim.) Logan apologized publicly for making a mistake, but said it did not impact the heart of the story, which remained true.
Logan's lawsuit claims Hagan's article was "intended to portray Logan as a dangerous and untouchable and incendiary reporter" and that it included false statements. One of those allegedly false statements referred to Logan's rape at the hands of an Islamic extremist gang while on assignment in Egypt as simply a "groping."
The lawsuit also takes issue with the chosen headline, which included the word "Bombshell." Logan claims that was "sexist, insulting and defamatory."
In the lawsuit, Logan says that after the New York magazine story, her annual compensation at CBS was reduced from more than $2 million a year to $750,000 for a part-time job.
Hagan now works for Vanity Fair. New York magazine told The Hill's Joe Concha that it stands by its story.
The New York Magazine article was thoroughly vetted and fact-checked, and we stand by our reporting.

A New York Media spokeswoman to The Hill
Read more in The Hill by clicking the link below:
https://thehill.com/homenews/media/475474-former-60-minutes-reporter-lara-logan-files-25m-lawsuit-against-new-york-media