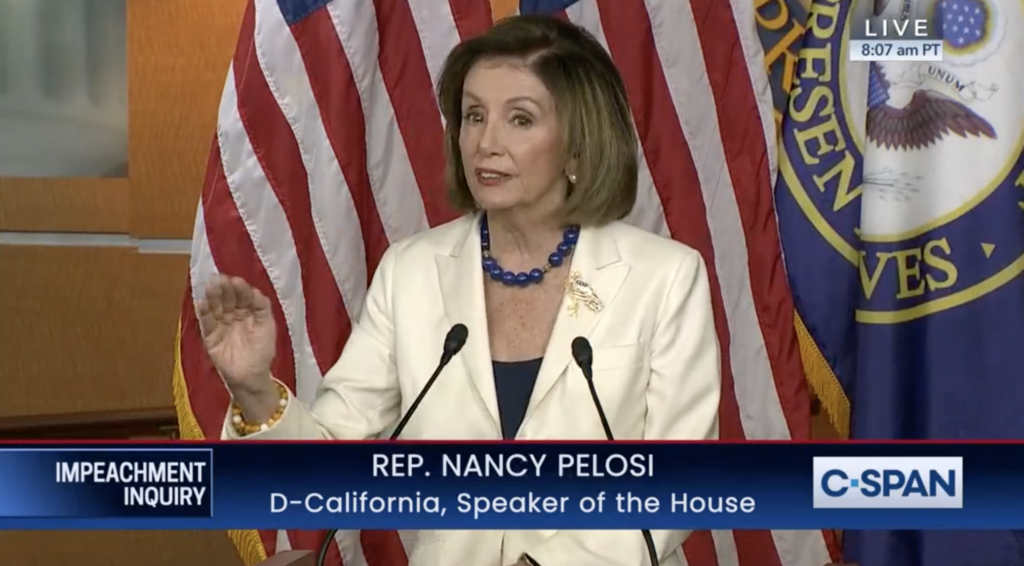 Sixty-six percent (66%) of respondents believe that the impeachment of President Trump hurts Democrats most, according to the latest unscientific poll at SharylAttkisson.com.
This while Democrat leader, Nancy Pelosi, discusses the timing of sending the Articles of Impeachment to the Senate.
Few respondents (< 1%) believe the impeachment hurts President Trump most.
Three percent (3%) polled stated that the impeachment hurts both Trump and Democrats equally, while 2% responded that it neither helps nor hurt either more.
Less than one percent (< 1%) believe the impeachment helps Democrats most and 28% responded that the impeachment helps Trump most.
Impeachment of Trump will:
< 1% Hurt Trump most
66% Hurt Democrats most
3% Hurt both equally
28% Help Trump most
<1% Help Democrats most
2% Neither help nor hurt either more